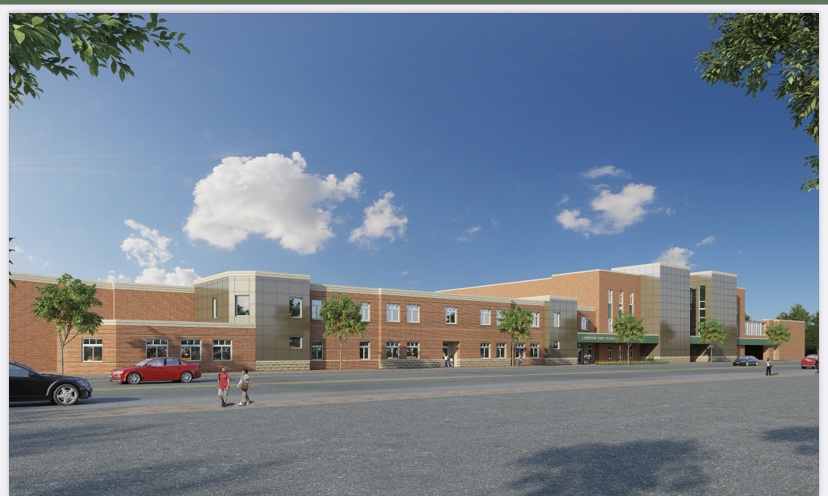 ONCE AN OWL ALWAYS AN OWL!
HELP LYNBROOK COUNCIL OF PTAS PAVE A PATH TOWARDS THE FUTURE.
Lynbrook Council of PTAs, a 501(c)(3) charitable organization, raises funds annually for scholarships for the graduating seniors of Lynbrook High School. We have awarded a total of over $150,000 over the past 10 years to hundreds of deserving students. All proceeds of this campaign will go into the Lynbrook Council of PTAs' scholarship fund.
Please consider being a part of the latest expansion of Lynbrook High School and becoming a permanent part of the Owls family at Lynbrook High School. Purchasing engraved commemorative bricks is a great way to recognize alumni, students (current and future), faculty, friends & family or a local business. Bricks will be placed in phases by the new flagpole and on the path outside the new wing.
Engraved bricks will come in two sizes, 4x8 and 8x8, and can include clip art or a custom logo. Only a limited number of 8x8 bricks will be available, so act fast. The first phase starts in early spring, so bricks must be purchased by February 28th to ensure being included. Bricks purchased after that date will be included in later phases. All bricks purchased will be in a permanent section of the expansion which is anticipated to be completed by Fall 2021. You can also purchase a Donor Certificate to display at your home or office.
We always welcome donations as well! They can be made in addition to purchasing a brick or as a separate contribution. All of our supporters' names will be included in our campaign thank you programs.
Thank you for supporting our scholarship campaign and the Lynbrook High School graduating seniors.
Questions? Contact: (516)262-3877 or lynbrookptascholarships@gmail.com
If you would like to make a donation without ordering a brick, you can mail a check payable to "Lynbrook Council of PTAs" to Lynbrook Council Scholarship Fund ℅ Lauren Pignataro at 67 Lenox Avenue, Lynbrook NY 11563.
TIPS:
Use all CAPITALS for engraving.
You can choose location of clip art/logo. Bottom corner (L or R) or bottom center. Put choice in comments. If you do not choose it will be centered.
Please note that the logos will not appear on the online sample or the donor certificates. Mock-ups of bricks will be available prior to shipment of the first phase.
FOR ADDITIONAL CLIP ART/LOGOS:

The online ordering system only allows to choose one logo. If you would like additional clip art logos, please see following directions: Note that adding additional clip art will limit the number of lines you have for message engraving.

4x8: 2 logos total & limited to two lines for engraved message if 2 logos chosen
8x8: 3 logos total & limited to five lines total for engraved message if 2 or 3 logos chosen

Please include the exact name of the additional clip art in the message of your order.