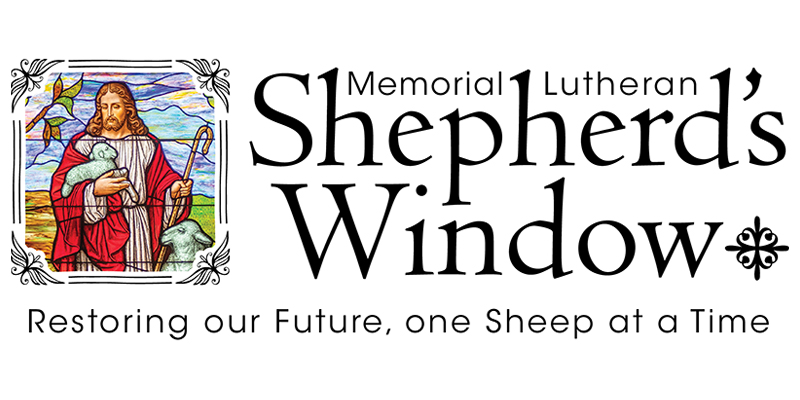 Welcome to the Memorial Lutheran Church's 'One Sheep at a Time' Brick Fundraising Site. We have been so excited to see the progress being made to our wonderful church. The Lord has blessed us with so many supportive hands including the generosity of our members and the team of talented craftsman contributing to her restoration. Work is still being done and more is yet to be completed. As part of this ongoing process, many can attest from their own home renovation projects, the budget seems to grow faster than anticipated. Costs arise that are both seen and unseen. It is now more important than ever to reach, if not exceed, our original goal of $400,000. One way we are looking to keep the momentum of raising the needed dollars for repairs is through our Brick Fundraiser.

We invite you to be a part of the building process by participating in the 'One Sheep at a Time' Memorial Wall. Each brick purchased can be engraved with a special message, a memorial to a loved one, or simply a prayer of continued support of our past, present, and future members. The Lord has called each of us to be his shepherds. Let us participate in this opportunity as a way of showing our gratitude and hope for the future of this building and community that God has provided for us.

Thank you for participating in the continuing improvements of our church.