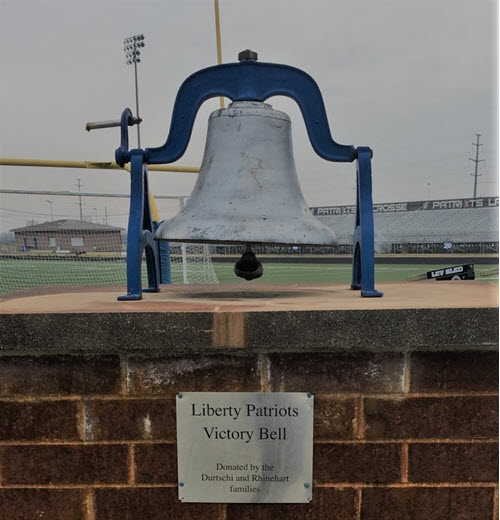 Our total budget for this facility project is $1,000,000, which will provide necessary locker rooms, fully functional athletic training room, auxiliary weight room, and offices for our student-athletes and coaches. This project will also include construction of restrooms at baseball and softball complex.
All current and former students, players, friends, families, parents, administrators and community leaders, are invited to help pave the way to successful athletic achievement. With the purchase of a personalized, engraved brick, your pride will be permanently set and prominently displayed showing your support for our Patriot student-athletes. All parents or community members can honor your child or family member, recognize a graduation, remember a loved one, show support of an organization, or advertise your business with a purchase of a brick.
The bricks from this project will be installed around the Victory Bell, which is being relocated to the North side of the stadium and will create a pathway from the Multi-Sport Stadium Athletic Facility. This new area will be known as "Liberty Way."
There are a variety of ways you can help make the Athletic Facility and Liberty Way a reality.

Your purchase will not only become a permanent part of Olentangy Liberty High School but will help to support our student-athletes for years to come.

Initial orders and payments must be received no later than August 1, 2019.