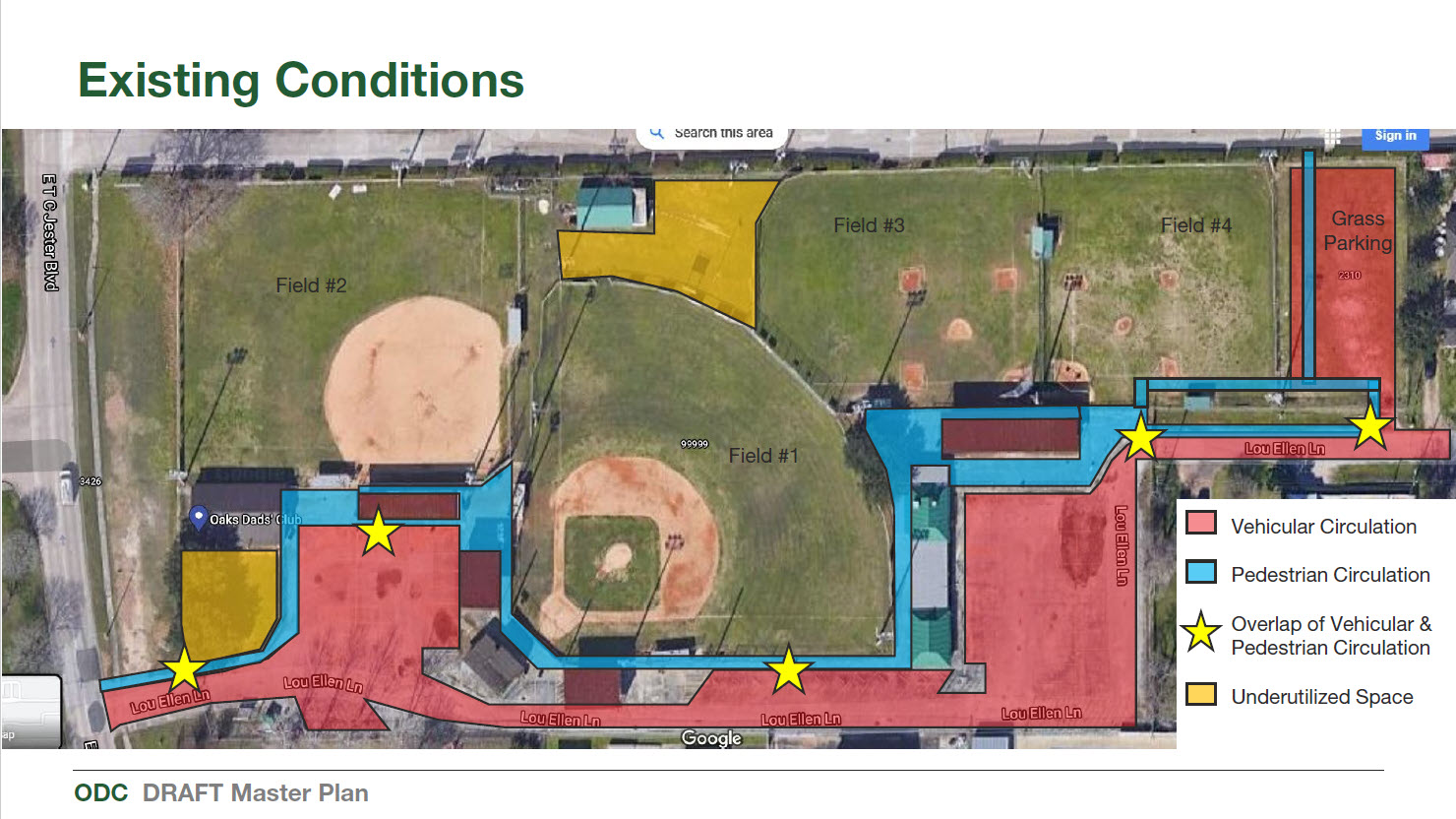 Oaks Dads' Club (ODC), a 501(c)(3) non-profit offering recreational youth sports in the greater north loop area near Garden Oaks & Oak Forest, is undertaking a process for exciting improvements to its facilities!
Initial plans for our Main Park & Candlelight Fields include, but are not limited to: Formal pedestrianentries to our parks; Better pedestrian safety measures for children; Restroom & bleacher improvements; Camera systems to stream games online and for security; Contained playground areas for player siblings; Shaded common area tables; & Various beautification efforts.
To help kick-start the process of making the plans a reality, we have created donor packages. This website allows you to participate in the brick portion of our campaign. To participate in other non-brick options (e.g., the Single, Double or Triple packages), please visit this link instead.
This portion of our campaign offers members a limited opportunity to buy an engraved brick to be installed at our fields that for years to come visitors will see and admire. The bricks will be placed in a prominent location. We are planning to install by the playoffs this spring in the latter half of May.
We are very excited in inviting your family to leave a legacy & help "Improve The Oaks, Brick by Brick."
~Watch your son or daughter smile or blush upon seeing his/her own name before each game.
~Get a brick to commemorate the team or an individual award or accomplishment such as a Home Run, Scoring a Goal or Team MVP!
~Honor and/or remember a loved one (e.g., Take Me Out to the Ballgame -Grandpa Jones)
Purchase your personalized brick today and help us begin this exciting journey!
IMPORTANT NOTE: To minimize disruption to our season as a result of the brick installation, only 100 individual spaces have been approved. Due to anticipated demand, we highly recommend buying as soon as possible. In any event, to meet the above timeline we will not take orders after Friday, April 30, 2021.