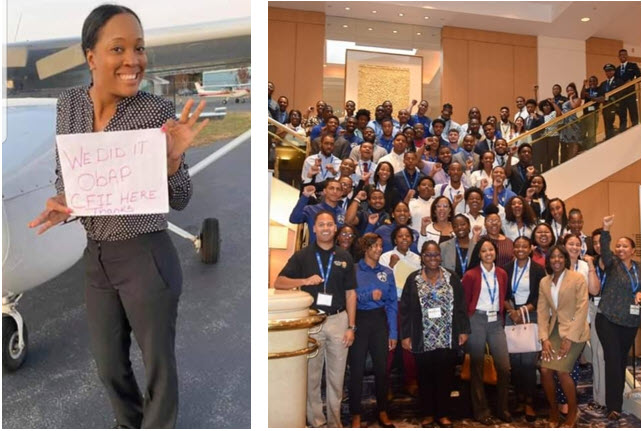 Lieutenant Colonel Luke Weathers Jr. was the first African American air traffic controller for the Federal Aviation Administration (FAA) based at the Memphis International Airport (MEM). On June 25, 1945 Lt. Col. Weathers also became the first African American to receive the key to the City of Memphis declaring the day "Luke Weathers, Jr. Day."

To honor his contributions to aviation & aerospace, the Lt. Col. Luke Weathers Jr. Flight Academy (LWFA) was established at the Olive Branch Airport, just a short drive from his Memphis home. The new Flight Academy will offer FAR 141 and 61 Flight Training, JET Transition Training, a Maintenance and Air Traffic Control Academy, UAV Pilot Training, Military Rotor Fixed Wing Transition, Air Force Candidate Flight Training, Mentoring and more.

Through the establishment of the Lt. Col. Luke Weathers Jr. Flight Academy, OBAP is excited to provide a new facility that offers life-changing training for students who possess a desire to fly.

Through your gift, aspiring pilots from all walks of life will have the opportunity to achieve their dreams, and carry on the legacy of Luke Weathers.