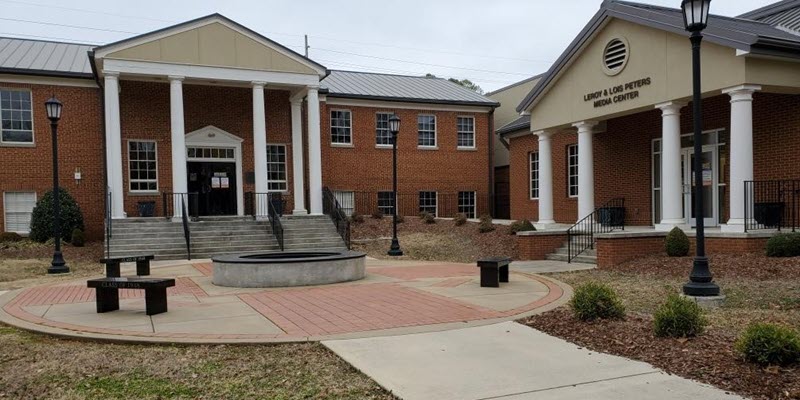 Dear Oakwood Alum:
In the short time I have been the Executive Director for Advancement and Development, I can see why current students, alumni, faculty and staff are so supportive of our school. Oakwood has a rich history, steeped in the tradition of providing students with a well-rounded education that prepares them to meet all of life's challenges in the context of Christian love.
In January 2014, Oakwood took another step in improving our programming for current and future students by beginning the construction of a new building. Peters Media Center, located next the Cunningham Hall, housing the Oakwood University Broadcasting Network (OUBN) and instructional space for media production. This 11,700 square-foot structure is being built to enrich the academic lives of our students and the personal lives of our constituents by providing an interdisciplinary environment where art and technology merge. This state-of-the-art facility is a giant step toward preparing our campus to meet the needs of tomorrow's students. It is an exciting move for all those who believe in the mission of Oakwood University. It is indeed, a celebration of God's continued leading.
In light of this celebration, Oakwood has constructed a brick sidewalk that leads from Ford Hall and Peters Media Center to the rest of the campus. The Legacy Walkway, as this sidewalk is now called, will be paved with bricks. Oakwood University is excited to offer you the opportunity to pave the way into the next 118 years of success by purchasing a brick to be set on campus.
You are invited to create your own personalized brick today.
The Brick Campaign provides an opportunity to leave a legacy and support campus improvement at the same time. Our Legacy Walkway features names of donors, loved ones, special remembrances, and favorite sayings. Bricks are a great opportunity to congratulate a recent graduate, celebrate a degree or accomplishment, or honor your loved ones.
Don't miss out on this opportunity to leave more than a memory at Oakwood University. You can leave your own legacy as we continue the Building on the Past Campaign (brick by brick).
Sincerely,
Cheri Wilson, M.A., CFRE
Executive Director, Advancement and Development
4x8 - 3 Lines of text and 18 characters per line $100.00
8x8 - 6 Lines of text and 18 characters per line $200.00