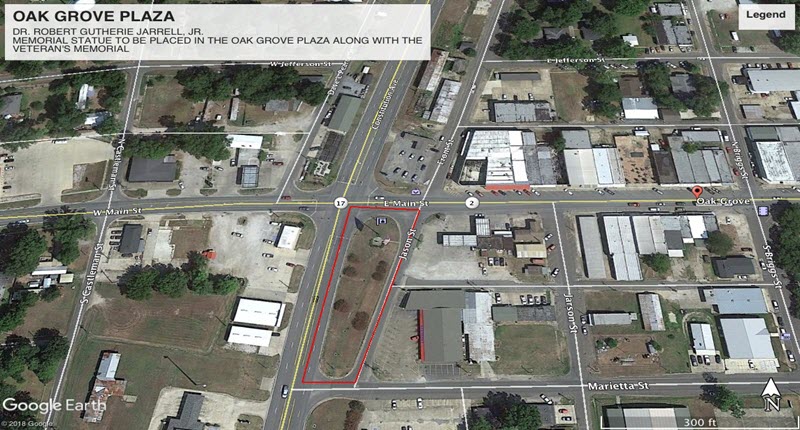 Dr. Robert Guthrie Jarrell, Jr. was born in West Carroll Parish, Louisiana and grew up in Epps, Louisiana where his parents owned the pharmacy.
He became a specialist in Obstetrics and Gynecology and delivered literally thousands of present citizens of Northeast Louisiana and elsewhere. He functioned as Chief of Staff of St. Francis Medical Center, Monroe, Louisiana.
He was an ardent supporter of Louisiana Tech University and donated many thousands of dollars to the Athletic Department. He was instrumental in activating the groundswell of activity to get support for promoting and developing Poverty Point to get National Recognition which eventually became a World Heritage Site.
Thank you for your continued support!!