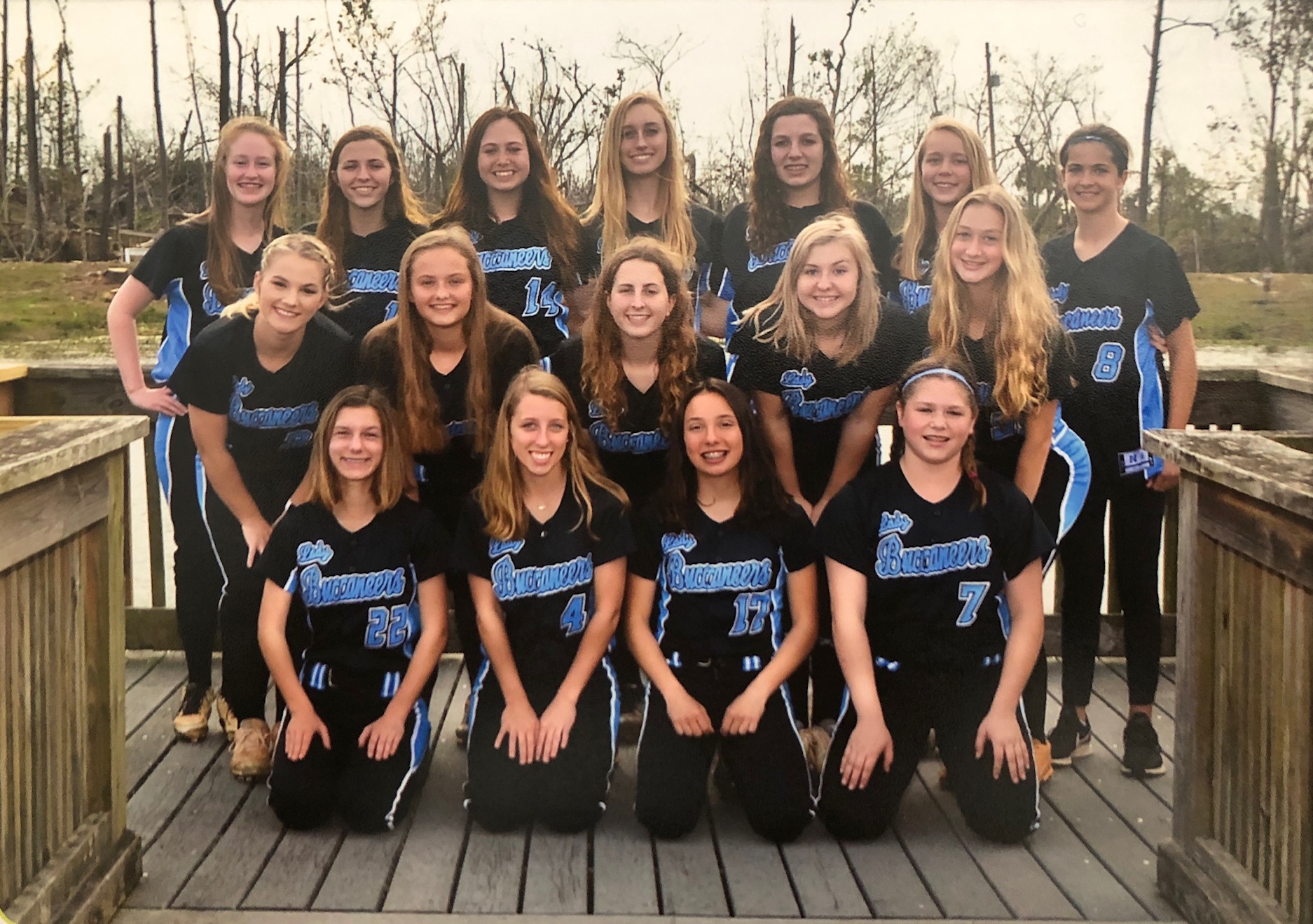 Lady Buccaneers Softball Building "Home Base" in Post-Hurricane Panama City

Panama City, Florida: Home of the "World's Most Beautiful Beaches", home of North Bay Haven Charter Academy, and unfortunately, the home of Category 5 Hurricane Michael. Our lives were forever changed on Oct. 10, 2018, when Michael blasted through our beloved town, leaving mass destruction in its wake.

After 4 weeks off of school, students in our county struggled to return to the classroom, many driving over an hour after their families lost their homes and had to relocate into neighboring cities. School schedules were altered to make up for lost time. Fall sports seasons and activities were halted. Children and adults alike were faced with the challenges of adapting to the "new normal" of living in a post-hurricane community.

Our North Bay Haven Lady Buccaneers were no exception. The county field where the girls had been playing softball was severely damaged during Hurricane Michael. Within a couple days of the storm, the ballpark was being used as a Disaster Response Staging Area. Months later, the girls began practicing there as best they could, but have been displaced for games as their regular home field is not up to code
for competitive play.

We are actively working toward building a softball field on our North Bay Haven campus. Plans for the field have been completed, but we are greatly in need of funds to begin and continue the construction process. Your generous contribution will have a massive impact in the following areas:

Lights Backstop
Home Dugout Stand Slabs
Visitor Dugout Scoreboard
Press Box Main power
Outfield Fence Sprinkler System

Please join us in supporting the North Bay Haven Lady Buccaneers Softball in our effort to build a permanent venue where the girls can play for years to come.