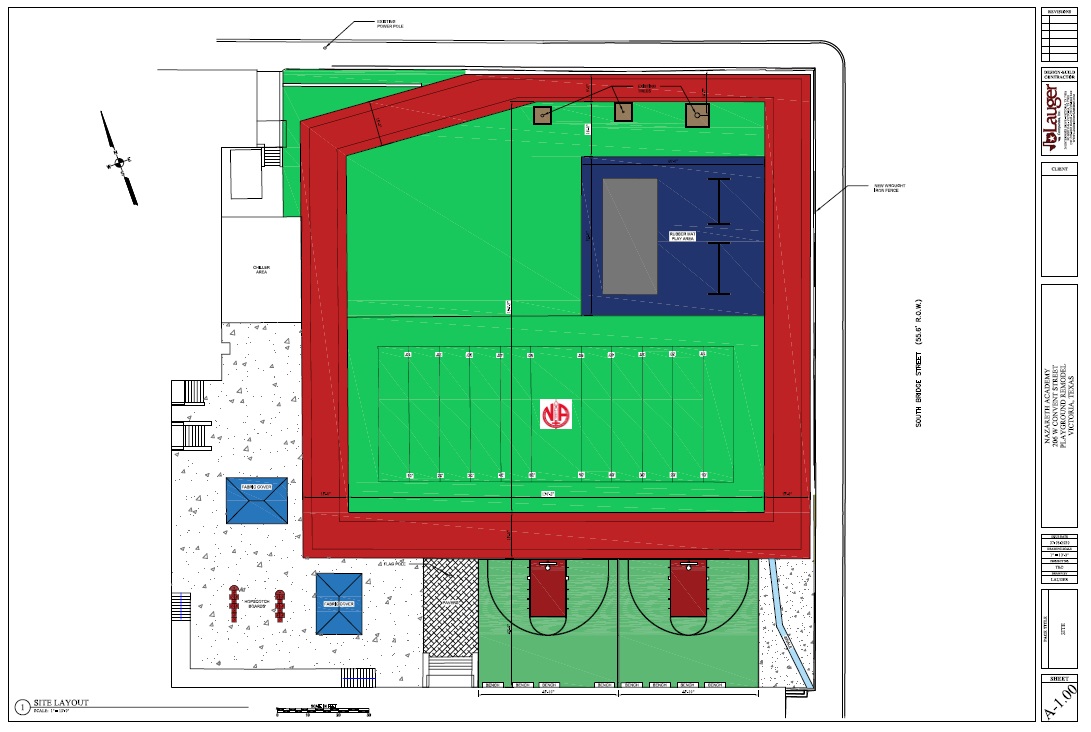 Nazareth Academy Catholic School invites you to become a permanent part of our renovated playground by purchasing a commemorative brick. The renovated playground will give our students the opportunity to play outside in a safer environment. The playground will include a rubber fall zone under the play equipment, a turf field, a track area, new half-court play areas, and covered rest areas. Purchasing a brick is an easy way to leave a lasting legacy on the Nazareth Academy campus while helping to fund the playground area renovation project.

There are many options for you to engrave on your custom brick. These include: student or alumni's name and graduating class, favorite Scripture verse, business name, favorite teacher, someone special, family member or influential person in your life, teacher dedication, organization name, school club or family name, just to name a few.

Bricks are available in two sizes, 4"x 8" (maximum 3 lines, 18 characters) and 8" x 8" (maximum 6 lines, 18 characters). Please make sure to use all CAPITAL LETTERS when filling out your brick order form.

The deadline for ordering bricks is May 31, 2021. Donations for the Nazareth Academy bricks are tax-deductible.

Phase One: Fence replacement will be completed by May 31, 2021.

Phase Two: Playground renovation will commence once fundraising is completed.

Phase Three: Shade structures will be the last phase of the project.

The Playground Renovation Project is estimated to cost $500,000. If you would like additional information, please contact Sr. Ann Meletio at ameletio@nazarethacademy.org .

We hope that everyone: students, alumni, parents, grandparents, friends, teachers and staff will contribute to this project that will significantly improve our campus. We want our playground to be an area we can be proud to show our families, visitors and potential new students.

We appreciate your generosity. Brick-by-brick, we can make a difference!