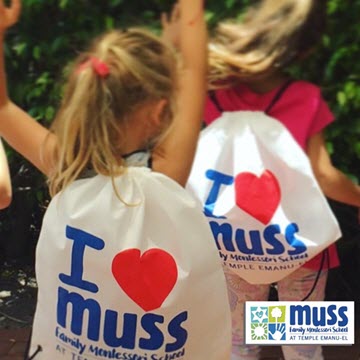 As the Muss Family Montessori School at Temple Emanu-el looks to the future, we know that it lies in imbuing our heritage in our youth. With this in mind, we begin this new year with a project to help "cement" that future and legacy in our community for years to come.

Help us kick off our inaugural year by making a dedication to help us "pave" our way to a better future!

Our bricks will be placed along the wall by our new classrooms. They will come in two sizes and can have up to six lines each containing 18 characters per line inscribed in them. They can be to honor or remember a loved one or simply have a family name inscribed showing support to our synagogue, school and community at Temple Emanu-el. You can order as many as you like, one for each of your children, grandchildren, parents or to remember a special life cycle event. The cost of each 4x8 wall brick is $180 and 8x8 brick is $360. Once you have ordered a brick you can also order a Brick Certificate for $10.00 to commemorate your support to The Muss Family Montessori School's future.
Remember, the proceeds of this fundraiser will go directly to benefit our new Muss Family Montessori to help pay for the materials, playground, and programs.

We thank you for your support!