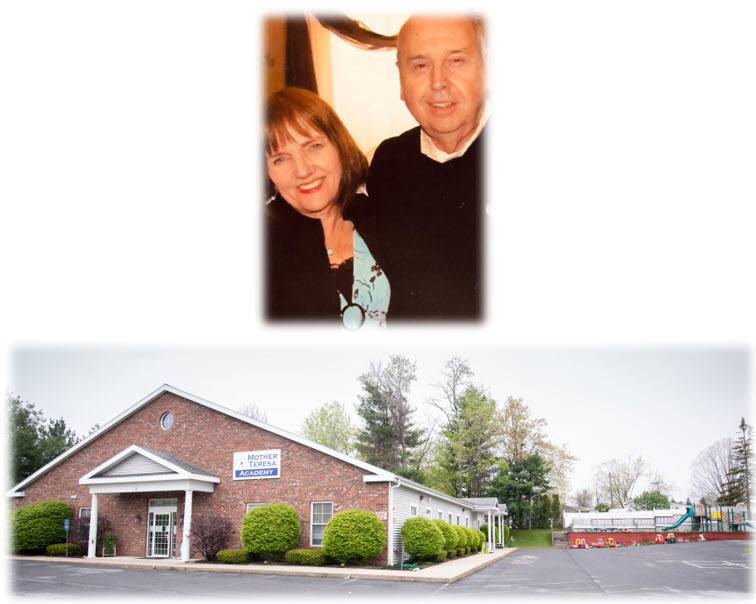 In 1972, when the Maddalones arrived in New York with the first four of their thirteen children, they went in search of the school that would coincide with their values and beliefs.
A Catholic school education was something that Joyce and Hank Maddalone felt strongly about. Their wish for their children to attend a school where they would receive a solid education with Catholic-Christian values was important to them.
Over the years, during the lean times of recession and job loss, it was never a question that the children would leave their school.
The kindness and compassion shown to the family in making sure that the children would be able to stay in school was something that stayed with Joyce and Hank over the years.
They never forgot the kindness shown to the family and paid it forward by assisting many of their grandchildren to receive the same education by donating their time to the Catholic schools where their grandchildren attended.
When Joyce and Hank founded Mother Teresa Academy in 2006, they made it their mission to be sure that every child would have the same opportunity as their own children. No child would ever be turned away due to financial hardship.
Continuing this legacy, Mother Teresa Academy assists those who have a desire to attend. Your donation will go to carry on Joyce and Hank's mission.

Your purchase of a brick will go a long way in assisting children with their education.
Honor a teacher
• Remember a loved one
• Honor someone special
• Join with classmates for a class brick
• Engrave your business or organization name
• Set your name in stone for decades to come

Whatever your reason, you can leave a permanent testament of your ongoing support of MTA!

Mother Teresa Academy is a 501c3, non-profit, private and independent school teaching Catholic Christian values. Your contributions may be tax deductible. Please consult your tax advisor for more details.