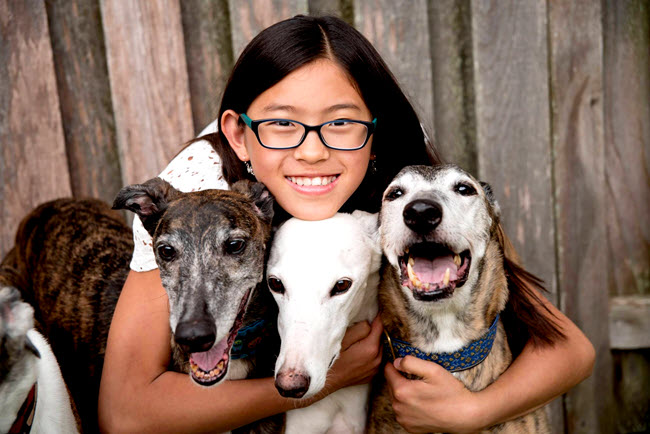 Become a part of the enduring legacy of Minnesota Greyhound Rescue and support our mission by purchasing a brick to honor your Sighthound in our "Freedom's Garden."
The concept of Freedom's Garden originated with our friends at Greyhound Adoptions of Florida: "FREEDOM'S GARDEN came from a tiny little greyhound girl who was found close to our former farm, who most likely was running for her life and who didn't quite make it. Posthumously, we named her "Freedom." The Garden is for all the dogs that made it or who died trying." GAF has given us their blessing to take the memory of Freedom and make it live on. Our garden will be a small space near our adoption kennel, and will be surrounded by bricks honoring the dogs we've placed and their friends/families.
Since 2006, Minnesota Greyhound Rescue has lived by the words "Always Room for One More." We are there for any Greyhound or other Sighthound who needs our help, at home or around the world. The Freedom's Garden Brick program will not only raise funds for us to continue our work; it will also provide a place to honor donors, memorialize loved ones, and celebrate life's milestones.
MNGR Mission Statement:
Minnesota Greyhound Rescue is a 501(c)3 non-profit organization that is dedicated to finding permanent, loving homes, for all Sighthounds. Our goal is to assist any Greyhound, Lurcher, Staghound, Whippet or any other Sighthound — both locally and internationally. We rescue, transport, provide medical care, adopt, and support Sighthounds in the Twin Cities, Rochester, and greater Minnesota areas. Our mission includes educating the public about the availability and suitability of Greyhounds and other Sighthound breeds as family pets.

Order your brick today and support MNGR.