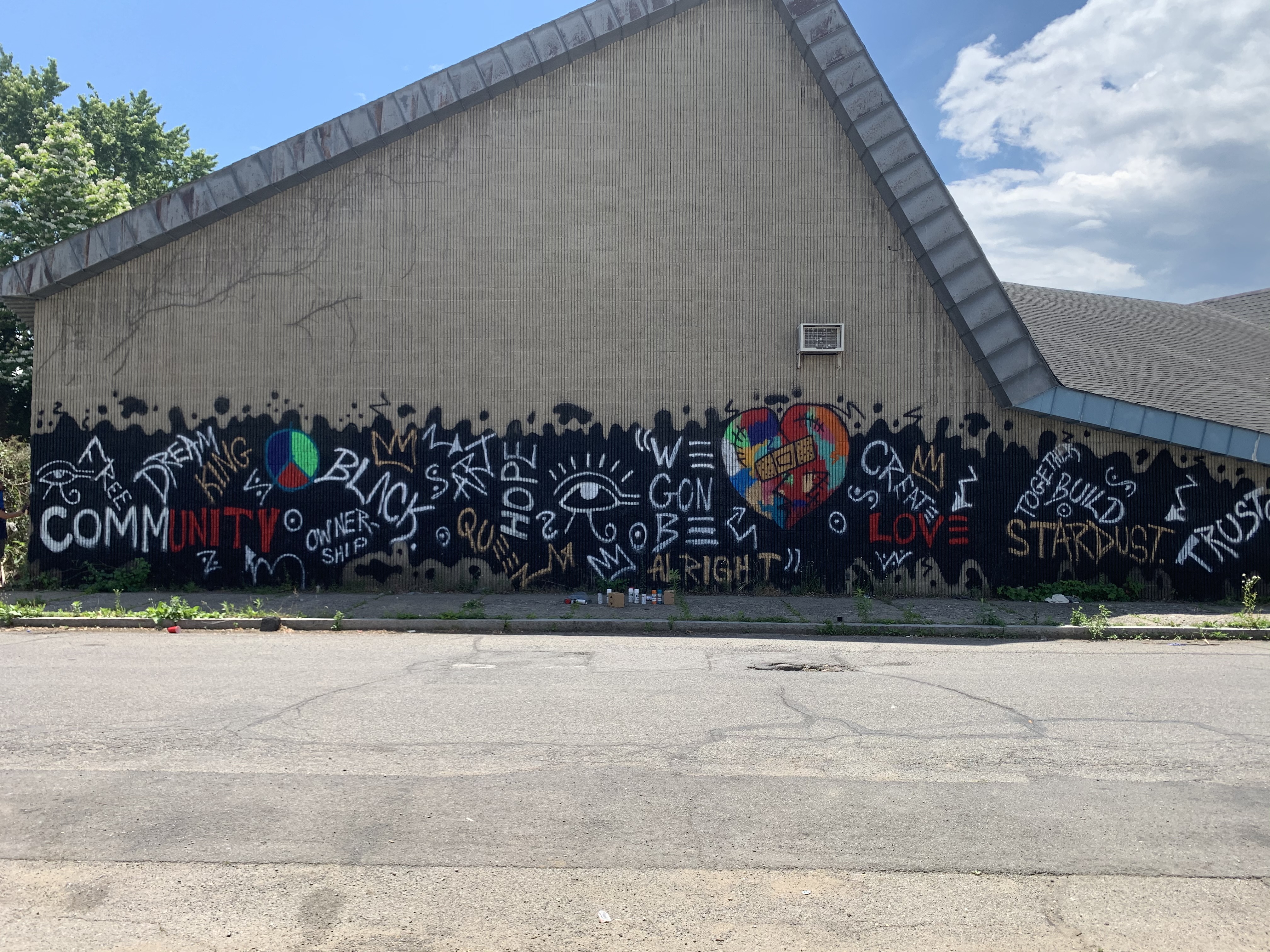 Join Us and take part in the Carver Community Center Fundraising Finale!


In honor of the labor of love that this project has
been we are creating a stone path in front of the
center to recognize all of the supporters of The
Miracle on Craig Street. We are so grateful to our
community for stepping up in every way to make
this effort possible. Be a part of the grand finale
of our fundraising efforts to reopen the Carver
Community Center!

Become a Pave The Way Sponsor and have a stone dedicated to you,
your business,your family, or a loved one.
Your sponsorshipwill gain you recognition as a
community leader and supporter of the center
along with helping us get the doors to Carver back open this Fall!

You can choose to write an encouraging
message or a positive quote. We want you to put
the fun in fundraising, be creative, take risks,
and inspire others! Your generosity and belief in
this work is what has made it a reality thus far!

The Carver Community Center was
founded at the Craig Street location in
Schenectady, NY in 1969 as part of the Civil
Rights Movement inspired George Washington
Carver Leagues. The first of its kind, Carver
incubated and established a wealth of public
resources in the City of Schenectady that are
still present today including but not limited to
Hometown Health, Substance Abuse & Recovery
Programming and SCAP. In 2013, Carver
Community Center closed down leaving a void in
the Hamilton Hill Neighborhood.

We—a group of community residents,
collectively decided that we would not just
watch another thing come and go in our
neighborhood. To date our collective efforts have raised
$345,000 in seed money to get this project
started. We have come so far and are
steps away from our Miracle!

Help us create the path!


Current Sponsors

Angela & Elroy Tatem

Bernice Rivera

Betsy Henry

Soul Fire Farm

Umansky Law Firm

Kat Wolfram

Hometown Health Centers

Quality Property Solutions LLC

Audrey A. & Mohamad W. Gadwah

The Hampton Foundation

The Excelsior Fellowships Class of 2016

Create Studios : Heather Hutchinson

Absolute Tile Company

Eleanor & Dean Pepper

City Mission of Schenectady

Mary Jane & Richard Shave

Sheila Rivera

Leah Akinleye

MVP Healthcare

Boys and Girls Club

Jammella Anderson & Friends

Pridd Kids


"Our young people need to feel connected to
their community, to become invested and to feel valued."

Gwynne DeLong

"The time to reclaim our community is
yesterday. It is not just for our children, but out
children's children. This is legacy in action.

Angela Tatem

"My hope is that if nothing else happens, my
hope is that you know that this generation is
out here—-fighting for social justice, fighting
for change, fighting for quality of life, fighting
for equity, fighting for health, fighting to heal
ourselves, fighting for our lives and we are
asking for help, but we are not giving up. Our
ancestor's prayers and dreams are not lost on
us. 'They are our convictions.'"

Rosa Rivera Director of Miracle on Craig Street