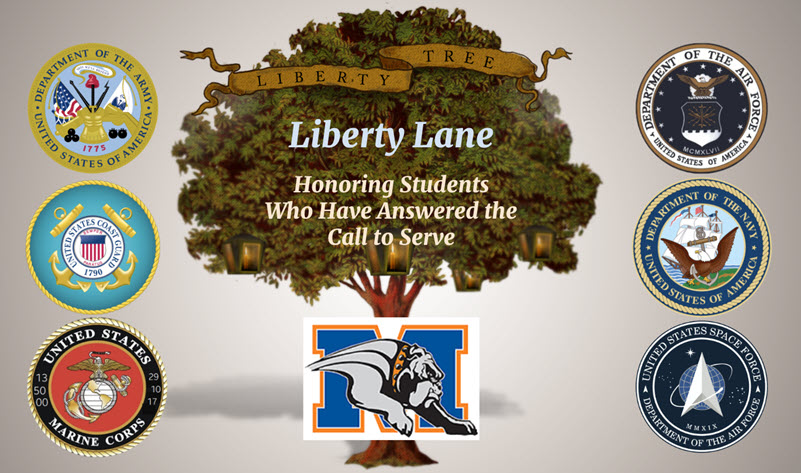 Montevallo High School will be creating an area, that we will call "Liberty Lane", to honor students who graduated from our school and answered the call to serve in the United States Armed Forces. This area will have engraved bricks with students' names which will frame a Liberty Tree that will be planted and other reflective features (inspirational engraved quote bricks, signage, benches, etc...).
We need...
1) Student's name as you wish for it to appear on the brick.
2) The year the student graduated from Montevallo High School.
3) Which branch of service the student served.
These bricks are offered at minimal charge to cover costs. Our goal is to pay tribute to our veteran alumni and to let future generations know about these great students and their dedication and sacrifice, not to make money. Thank you for helping us honor them.