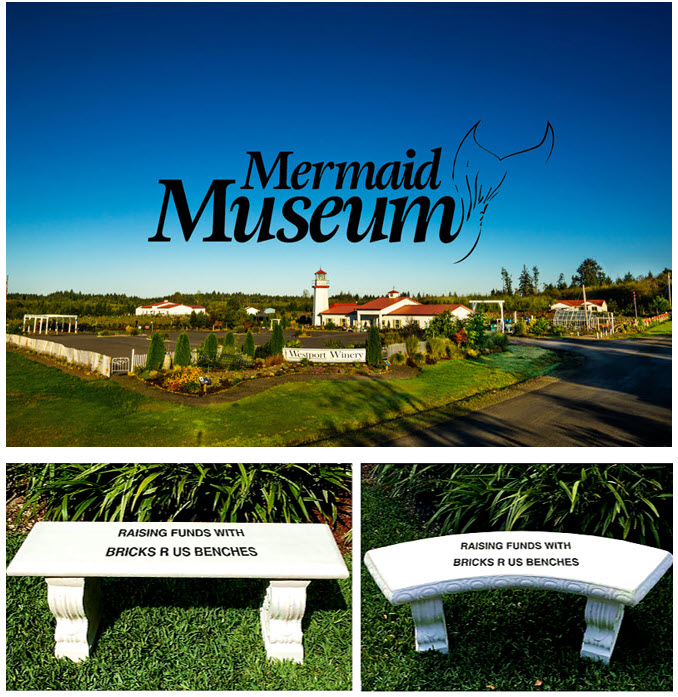 The International Mermaid Museum is the first of its kind in the world.
This registered non-profit organization is dedicated to teaching ocean ecology from seashore to sea floor immersed in mermaid mythology.
We are offering commemorative bricks to raise funds to operate the museum as it is launched.
Three quarters of the world is covered with water.
Yet the undersea experience is largely unavailable for most to explore.
This exhibition offers unique insights into life between the seashore and the sea floor.
Ocean ecology wrapped in the mythology of mermaids creates a vivid and inviting learning opportunity for all ages and abilities.
All oceanic countries have mermaid lore thus providing a thread of connectivity and commonality between and through both community and culture.
Mermaids in storytelling encourage people to see the undersea environment, not just through the lens of marine life, but through the view of humans in the underwater world, thus helping them better understand the importance of clean oceans, the sea as a living environment, and the reality of ocean exploration as one of the last great adventures on earth.
We look forward to having you visit and deeply appreciate your contribution to this historic project.