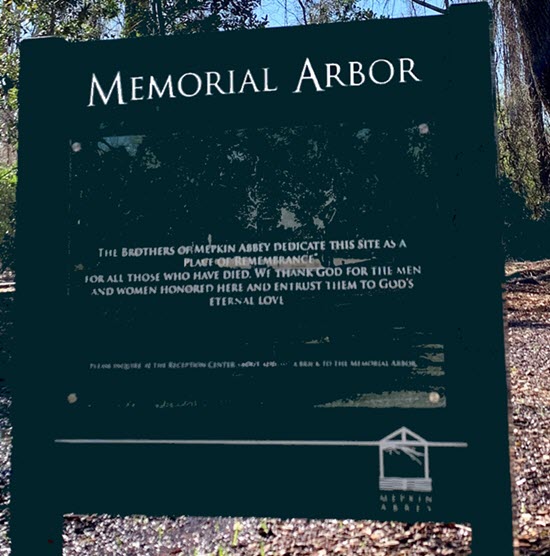 Mepkin Abbey invites you to add a brick to our Memorial Arbor.
For each donation of $100, one 4"x8" red brick will be ordered and arrive with centered, all caps, black lettering.
There is room on each brick for three lines and eighteen spaces (common engraving: "IN LOVING MEMORY OF...").
The proceeds from each brick will go directly to maintaining the gardens and grounds of the monastery.
Opportunities are also available to donate money for tree and bench memorials:
please email the address below if interested.
Mepkin Abbey reserves the right to approve all engraved messages.