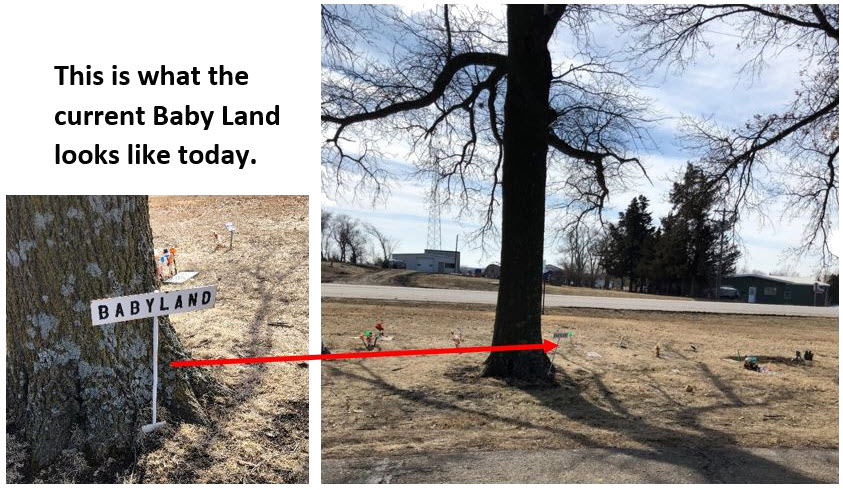 Our goal is to provide an area at the Evergreen Cemetery in Beatrice for parents, grandparents, and families to visit their Little Angels.
The Beatrice Cemetery Association has set aside a large area on the grounds at the cemetery where we will place a statue, benches, and greenery to honor those babies.
This will also provide a beautiful area for future Little Angels. The current area at the cemetery designated as "Baby Land" is very unsightly.
We have attached a photo of the existing area, and a photo of the statue planned for the new space.
The cost to complete this project is more than $20,000., and we are asking our friends and members of the community to join us in making this a possibility.
All donations will be placed into an account held by the Beatrice Cemetery Association and used solely for the Little Angels project.
Any amount you are willing to donate would be greatly appreciated. Our goal is to have the statue in place before the end of September 2021.
At that time, we will have an unveiling ceremony and would welcome you to attend the celebration.