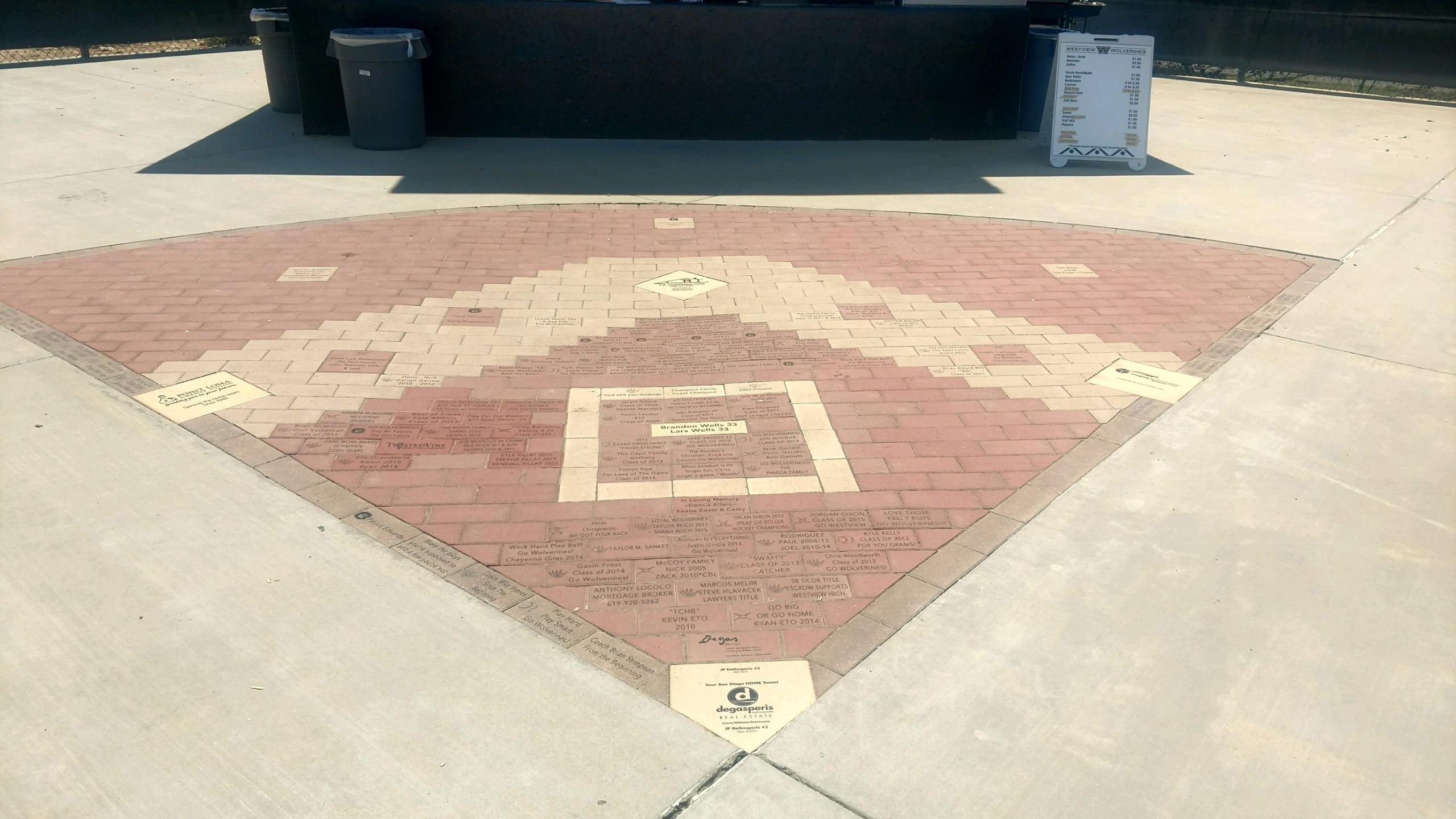 In Fall 2009 the doors to Murrieta Mesa High School were first opened.
In Spring 2011 our First Rams Varsity Baseball team hit the Field.
On March 25, 2011 Rams baseball won its first League game vs Great Oak.
In Spring 2016 Rams Baseball had a magical season! Not only did Rams Baseball win the Southwestern League but they went on to win CIF SS D1!
CHAMPIONS of the Valley!
Murrieta Mesa Baseball would like to invite all those who touched our Varsity field in a uniform or as a fan to engrave a message on a brick that will help build our Legacy Diamond and you will FOREVER be a part of our Rams Baseball Field.
Our brick fundraiser campaign will close on September 30, 2020.
We can't wait to see your message on our walkway!
TAX DEDUCTIBLE DONATIONS
Murrieta Mesa Ram Baseball Club is a 501 (c)(3) nonprofit organization. TAX ID: 27-1196193 Donations are tax deductible and can be made by check or through PayPal
You are RAMily!