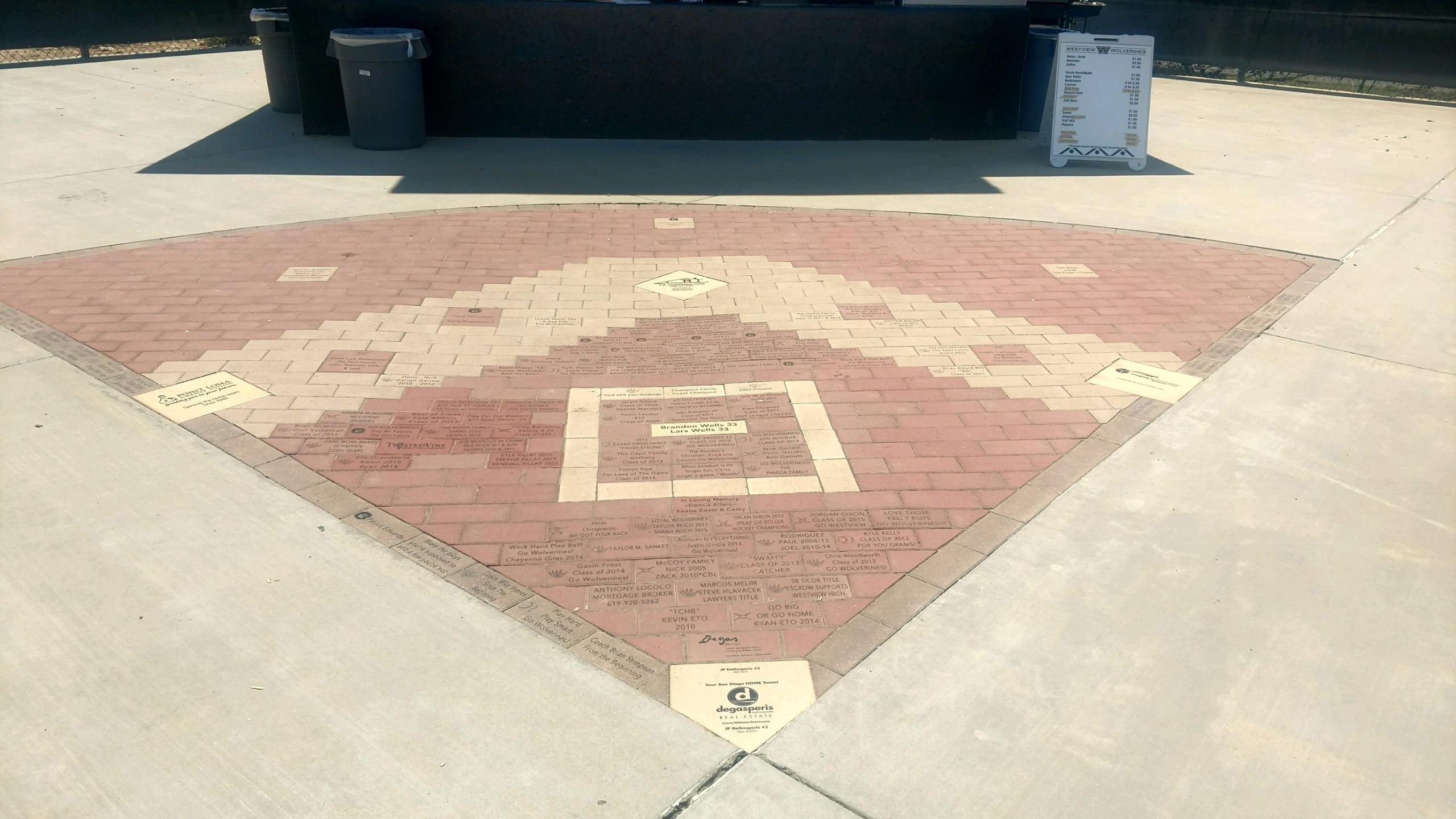 Murrieta Mesa Rams Baseball is excited to add our Rams Baseball Legacy Diamond to our baseball field and you can be a part of it. We will build it BRICK BY BRICK. This is your chance to be a part of our history.
Your name, baseball player accomplishment or just a good wish engraved on a brick for everyone to see for many years to come!
Be a part of our Mesa Rams Baseball Team and Leave your Legacy!