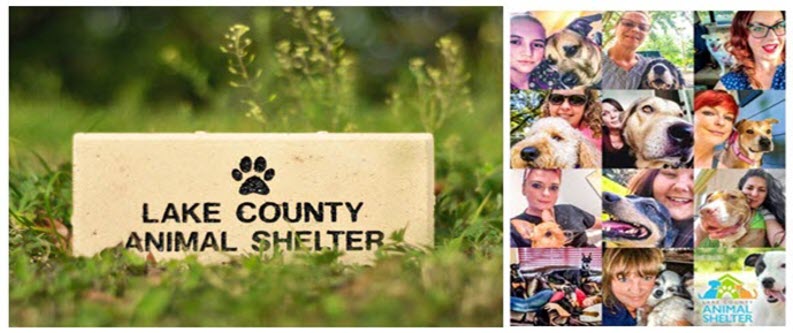 The Lake County Animal Shelter, located in Tavares, FL, is celebrating the construction of our new No-Kill facility! We shelter over 6,000 pets each year and with your support, we are able to maintain a commitment to saving every possible life. We proudly achieved No-Kill status officially in January 2018, after attaining a 90% live release rate for the previous year.

Our new shelter will help us to better serve our residents and homeless pets. The new facility embraces current best practices in animal sheltering with a goal to provide a healthier and less stressful environment for the animals while they wait for a new home.

You can be part of this exciting history and show your support for homeless animals with the purchase of an engraved brick. Memorialize a beloved pet, or honor a loved one with this timeless gift. Bricks will be prominently featured at the entrance of the new shelter. Donít miss this opportunity.