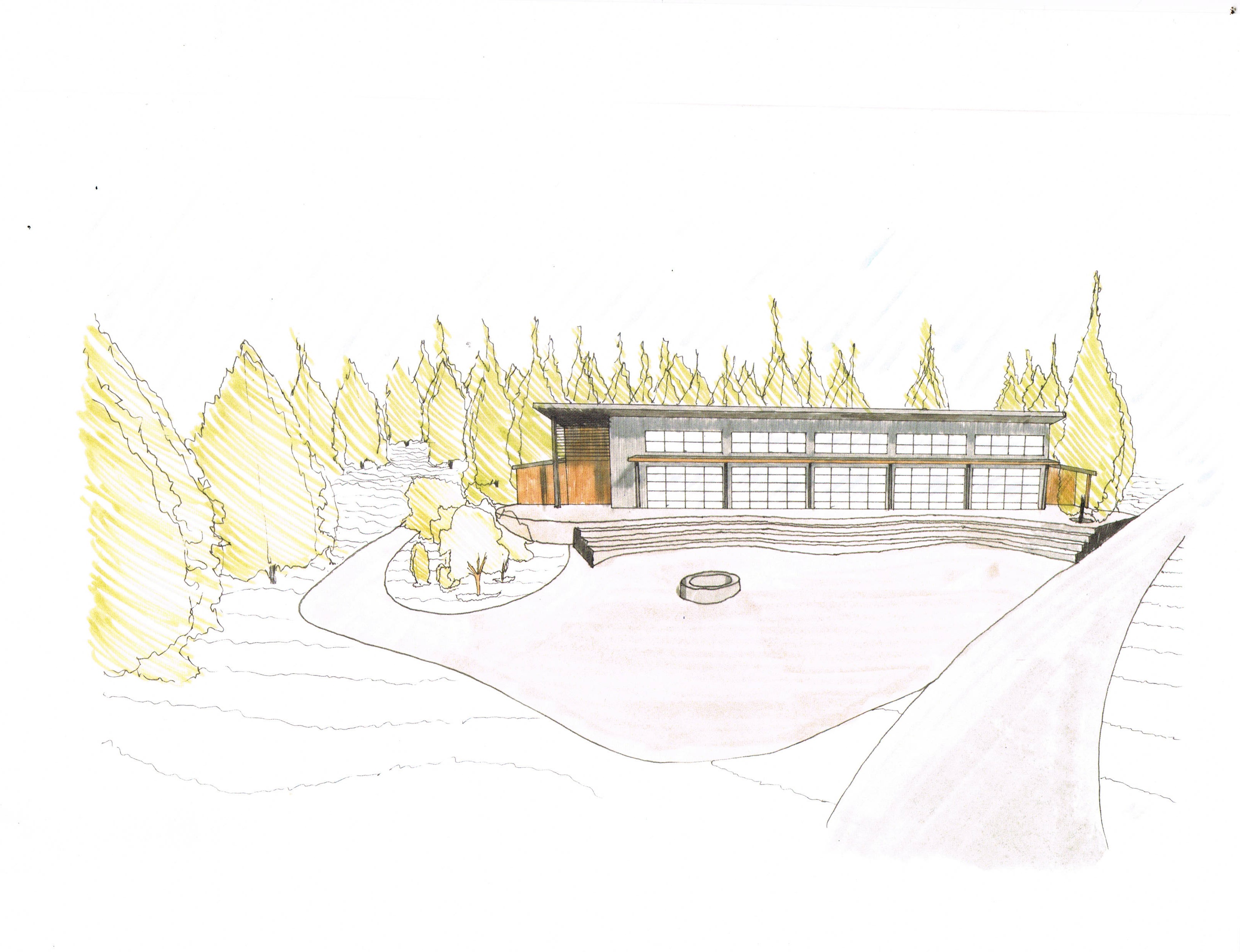 Lazy F Camp and Retreat Center is located in the heart of Washington state, a ministry of the United Methodist Church providing summer camp experiences and serving nonprofit organizations. Use continues to grow and we are currently constructing a new dining hall to better serve our groups.

The new facility will be about 6,600 square feet providing space for 175 people in the dining hall, a comfortable lounge, and new kitchen. Support for the project has been wonderful, over $1.75 million pledged and donated through the Place at the Table campaign. Our goal is an additional $600,000. Visit our website for more information about Lazy F Camp and Retreat Center and the Place at the Table campaign.

The area north of the new facility will honor Kara and Morris Mack and be the outdoor focal point of the camp. The Macks started the Yakima School of Karate and 17 other dojo's in the Pacific Northwest studying the Shudokan style of karate. The Mack Courtyard will be a comfortable place to gather, converse with friends, appreciate the beautiful surroundings, and soak up the eastern Washington sun. This large area will follow the contour of the hill and include tiered seating, gas fire place, and glorious views of the creek, cross, and ridge.

A wonderful way to share your involvement at Lazy F with others is to purchase an engraved brick that will be installed in the Mack Courtyard. So far the response for bricks has been extremely positive. Already 175 bricks have contributed over $29,000 to the Place at the Table campaign. We are at the initial stages to meet our goal of 500 bricks total, our goal is an additional $100,000!

Please consider recognizing your commitment to Lazy F with an engraved brick. With a donation of $125 or more, a 4"x 8"x 2 1/4"engraved brick will be installed. An 8"x 8" x 2 1/4" engraved brick is $250 or more. For each brick, you will also receive a certificate of appreciation. Please act soon, to insure delivery of the bricks this summer, we have a deadline of July 1 for the engraved bricks. You can go to the Lazy F website to complete the form for engraving and donate. Other donation amounts are deeply appreciated.