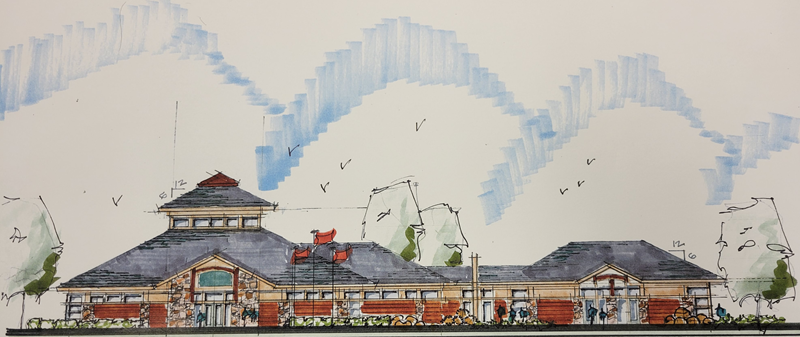 Sevier County Public Library System
Gilreath Family Kodak Branch Library
Paver Fundraiser
The Sevier County Public Library System is moving forward with the construction of the new Gilreath Family Kodak Branch Library, to be built at 510 Kodak Road in conjunction with the Northview Academy ball fields.

One of the very special features of the new library will be an outdoor area dedicated to all our Sevier County Veterans. Everyone who has a veteran they would like to honor or memorialize is invited to purchase an engraved paver with all proceeds going to the Kodak building program.

You may purchase an 8 x 8 square paver for $100.00. The pavers will color coordinate with the stone that will be used on the new library and will be engraved with a black finish. Each paver can have up to 6 lines of text with 18 characters (including spaces between words) per line.

Forms are available at all our library locations, including the King Family Main Library in Sevierville, the Williams Family Seymour Branch library, and the current Kodak Branch library, or you can complete your order online here and drop your payment by any of our libraries along with your contact information or mail your payment and contact information to:

SCPLS
Attn: Foundation/Paver Fundraiser
408 High Street
Sevierville, TN 37862

We would love to see every Sevier County Veteran represented and honored in this space. One of the hopes of Dr. Catherine Gilreath, who with her family made the lead donation for the new Kodak library in honor and memory of her parents, Sidney E. and Belle Shepherd Gilreath, was that there would be a veteranís honor area at the new library. We are pleased to know that her wish will be fulfilled with this project. If you have any questions, please call 865-453-3532 for assistance.