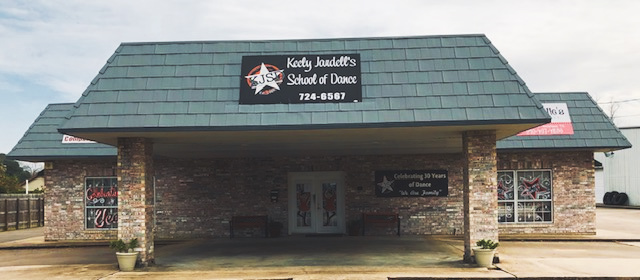 KJSD would like to thank you for taking interest in our Buy a Brick for our "Legacy Walk" at the dance studio. We invite you to join families and alumni in creating a sidewalk at KJSD that will be part of the history of the family environment we have created at Keely Jardell's School of Dance.

The bricks will be permanently installed as a part of the walkway at KJSD- a new "Legacy Walk." Your message will be visible to all who attend KJSD for years to come.
Buy a brick to commemorate your years at KJSD or the joy the dancers have brought you throughout the years. What better gift or memory to honor your legacy and memories at KJSD and help the future of the upcoming dancers and the future of the studio. All proceeds will benefit the students at KJSD going to scholarships, bettering the studio and Project 5,6,7,8 non profit organization helping our dancers chase their dreams and excelling in their passion of dance.

The bricks will be sold in two sizes 4x8 @ $85.00 , for 3 lines 18 characters per line of sentiment and 8x8 @ $115.00, for 6 lines 18 characters per line of sentiment.
Don't miss this once in a lifetime opportunity to share the memory of a place that gave you so much joy, whether as a dancer, family member, audience fan or teacher, we want you all to be a part of the legacy of KJSD. You are the ones who built it and made it a "home away from home" for each of these dancers through the years and hopefully will continue for many many more. Always remembering, we are family and will always be family at KJSD.

We hope the memories and values you have learned and enjoyed at KJSD will inspire you and your family to be a part of this adventure.
Thank you so much for taking time to read and share with friends of this adventure. We are so blessed to have so much wonderful support over the years and we hope to make a beautiful pathway to show this.

Thank you,
Miss Keely and Mr. Bill