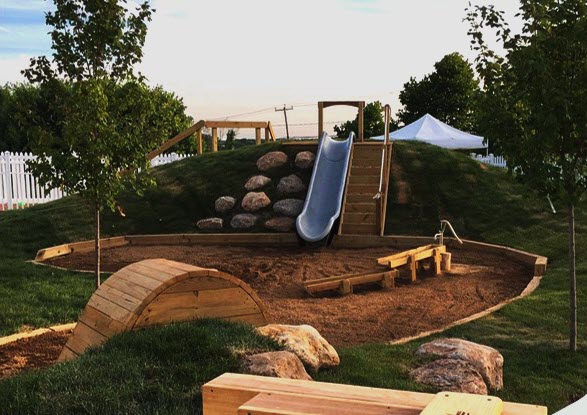 Kiwanis Kids Idea Studio Natural Playground

The Kiwanis Clubs of Colonial Capital, Toano, and Williamsburg are raising funds to help the Friends of the Williamsburg Regional Library build a natural playground at the James City County Library on Croaker Road. The playground will be part of the Kiwanis Kids Idea Studio. We have enlisted the Greater Williamsburg Chamber of Commerce and Kiwanis' student affiliates at W&M, and local elementary and high schools to help with this effort. We are raising funds by selling inscribed bricks to families, friends and neighbors, and local businesses.

Buy a brick or make a donation

You can buy Individual/ Family, Group, and Premium bricks ranging in price from $50 for a regular brick to $500 for a large Corporate brick. The Clubs will match every dollar raised by brick sales, up to $100,000! Every $1 you spend provides $2 to meet the project's goal! Ultimately, that goal is to provide a quality, state-of-the-art, natural playground for children visiting the library. The bricks will be part of an installation memorializing the names of donors.

If you don't want to buy a brick, please consider a donation.
Seller information (first initial, last name, email address, and organization) should be entered into the Comments field after making your brick selection.