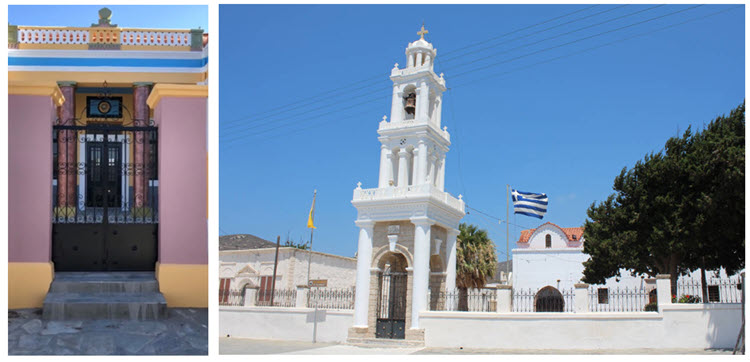 Join us in celebrating our Saint Paraskevi Society's centennial of philanthropy for our ancestral village of Kattavia, Rhodes, Greece! Leave a part of yourself in Kattavia with a customized, engraved brick.

The bricks will be placed on the interior walls of the "Old School House" (adjacent to Agia Paraskevi Church) built by our Society's donations in 1925. The bricks will surround the historic photographic montage of the 51 Kattavian men who were the first members of our Society and whose hard work abroad helped not only their families but their church and village.

Your donation(s) will help perpetuate the hard work of our ancestors and preserve the legacy of you and your family for future generations to enjoy!
This message is ONLY for those who want Greek lettering on their brick. Send your inscription in Greek lettering directly to kattaviansocietyusa@gmail.com . When purchasing bricks on this site use the code "GREEK" for the brick text to proceed to the payment page. We will add your order in manually.