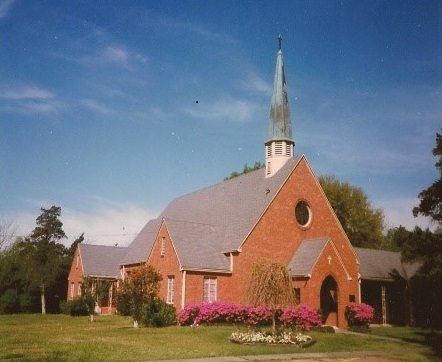 SOMETHING NEW AND EXCITING IS IN THE WORKS AT IMMANUEL!
Our very own Ethan Arnold will be installing a "Historical Walk" up to the new Texas State Historical marker for his Eagle Scout Project. The marker was dedicated on Sunday, January 28, 2018 to honor Immanuel United Church of Christ for more than a hundred years of Christian service.
Immanuel's congregation was established in 1913 and chartered in 1916 under the German title Deutsche Evangelisch Lutherischen Immanuels Gemeinde Zu Spring. The founders' names reflected its German heritage – Lemm, Goedecke, Strack, Holzworth, Klein, Kothmann, Benignus and Arp. The founders designed and built their first church by 1916, a simple frame building with a single spire and stained glass windows donated by First Evangelical Church in Houston. Worship services, both in English and German, were held there until World War II.
For more than 100 years, Immanuel has remained dedicated to the community. Despite hardships, Immanuel United Church of Christ continues to flourish and persevere. The church has left a lasting influence on the history and development of the area and remains a landmark at the entrance to the town of Spring.
This is where you can help. Purchase a brick with a loved ones' name on it or your family's name showing your support. Or you may prefer a brick with your favorite Bible verse for others to be encouraged or a prayer to uplift and draw people closer to God.
4x8 bricks are $35.00 and can have up to 3 lines of 18 characters per line.
Below is a donation form to create your brick and help make the Historical Walk a reality. We hope to have enough brick orders by April 30, 2018.
Thank you for your support.