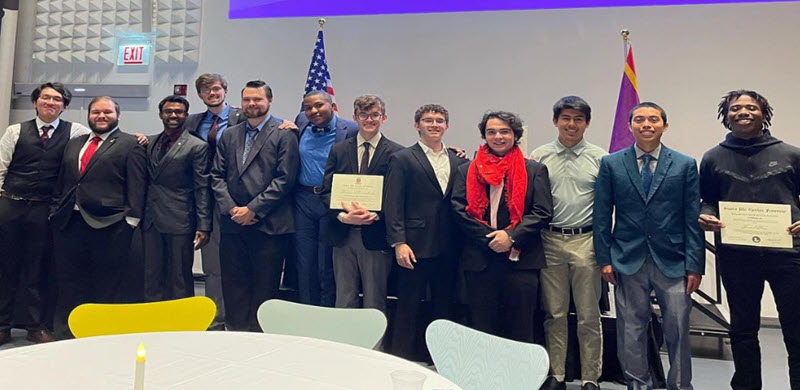 Each year, the Illinois Beta Chapter awards a variety of scholarships for personal and academic excellence. These scholarships are issued for two primary purposes: recruitment and personal development.
The chapter generally awards $3000 each year to carefully selected finalists of the Balanced Man Scholarship. This scholarship recognizes outstanding undergraduate men at Illinois Tech who wholly embody our fraternity's cardinal principles of virtue, diligence, and brotherly love. These scholarship recipients recognize and appreciate the importance of each area of development of the Balanced Man Program: SigEp, intellectual, professional, leadership, and physical health and wellness. These recipients are usually strong potential new members.
Additionally, the chapter awards scholarships from this fund for various development programs. Most often, these scholarships fund valuable experiences hosted by SigEp headquarters, like the Ruck Leadership Institute and Life After College. As their names imply, these programs provide valuable leadership training and teach important networking and professional skills, respectively.