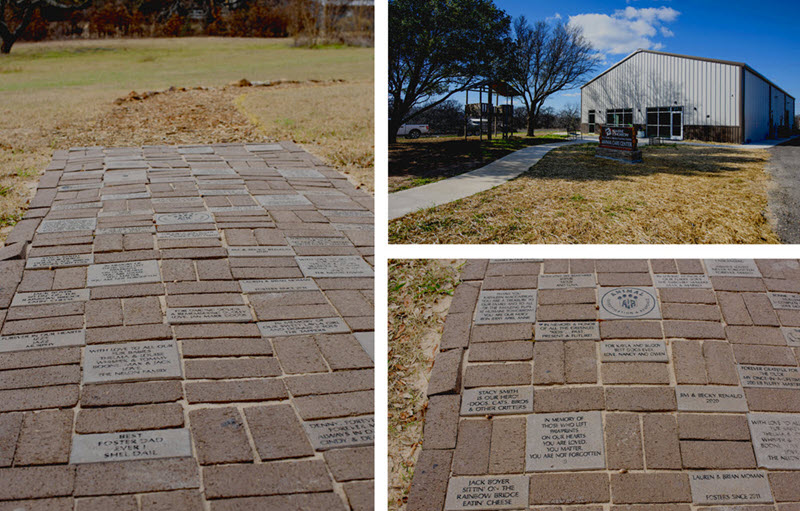 Humane Tomorrow has served North Texas with programs that enrich the lives of animals and their people for over 20 years.
Our core values of respect, responsibility, and compassion will help us create a better future.
Providing Education Outreach Programs that help animals and people in need.
Taking on animal welfare issues and tirelessly striving for the kind of world we want for the next generation.
Our vision for the next generation of animal welfare is a Community Center for Animals, a place where people can come together to create a Humane Tomorrow for animals and our community.
Making that vision a reality is a community effort and we hope you'll be part of it.
Please consider purchasing a personalized, commemorative brick to honor a precious friend or in memory of a treasured loved one -- two or four legged!
Your brick will become a permanent part of the facility and will be a tribute to those you choose to honor.
Our brick walkway will extend from the Glenn and Shirley Hulcher Family Animal Care Center to the Memorial Garden.
Personalized bricks make a perfect gift or surprise for a friend or relative!

Due to such a good response, the final brick order for 2022 is now open until SEPTEMBER 15, 2022. Order now for 2022 installation.

On behalf of Humane Tomorrow, THANK YOU for your support!