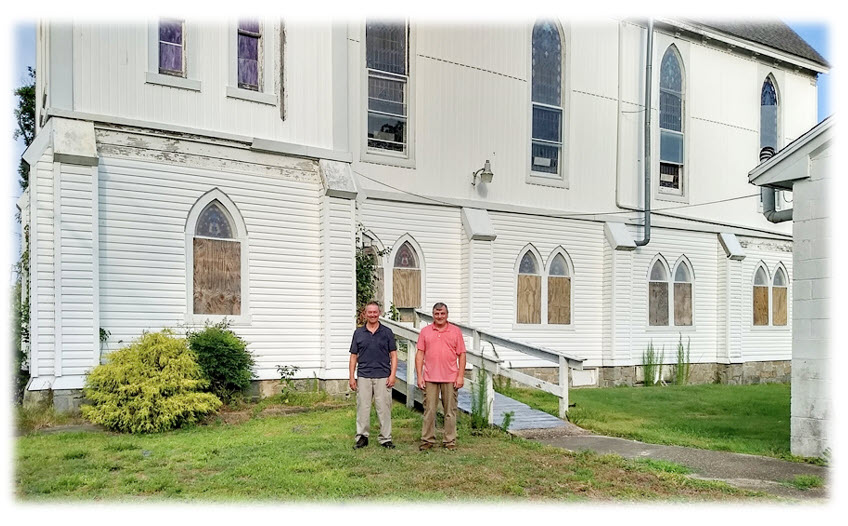 After being abandoned for many years, Keith and I bought the parsonage next to the old Church and have begun fixing it up. The Church and the kitchen next door are up for sale. We want to buy the Church and restore it to its former glory. We plan on making the old Methodist Church a nondenominational Church and a social focal point for the community of Upper Fairmount, MD. Restoring the Church one room at a time, we want to transform the Church into a place of worship, a social center, and a museum that preserves the history and culture of the community that built it. As new generations in Upper Fairmount build their next 150 years of history, they'll have a community anchor giving them the roots of where they've come from and a vision of where to go. Tentatively, we are calling the Church we envision the Church of the Living Truth, a place where residents can share their stories, history, and religious views.

Keith and I figure if we raise at least half the cost of the Church, we should be able to take a mortgage for the remainder. There is lots of rehab work to be done so any money raised over our goal will go towards the renovation. First on the list will be a new roof to stop any further water damage the building has already endured.

We appreciate any support you can give. The Church has stood for almost one hundred fifty years. We'd like to see it stand for another one hundred fifty years and once again be a vibrant and integral part of the community. Be a part of that history. All bricks will be used for the outside walkways and paths through the planned Church gardens. As renovations begin on the Church inside, visitors can stroll the grounds and give thanks to the donors who made saving the Church, a historic landmark, possible.
If you decide you don't want a brick, but still wish to make a small donation, please visit us on GoFundMe.

visit us to:

https://www.gofundme.com/9ath7m-historic-church-needs-restoration