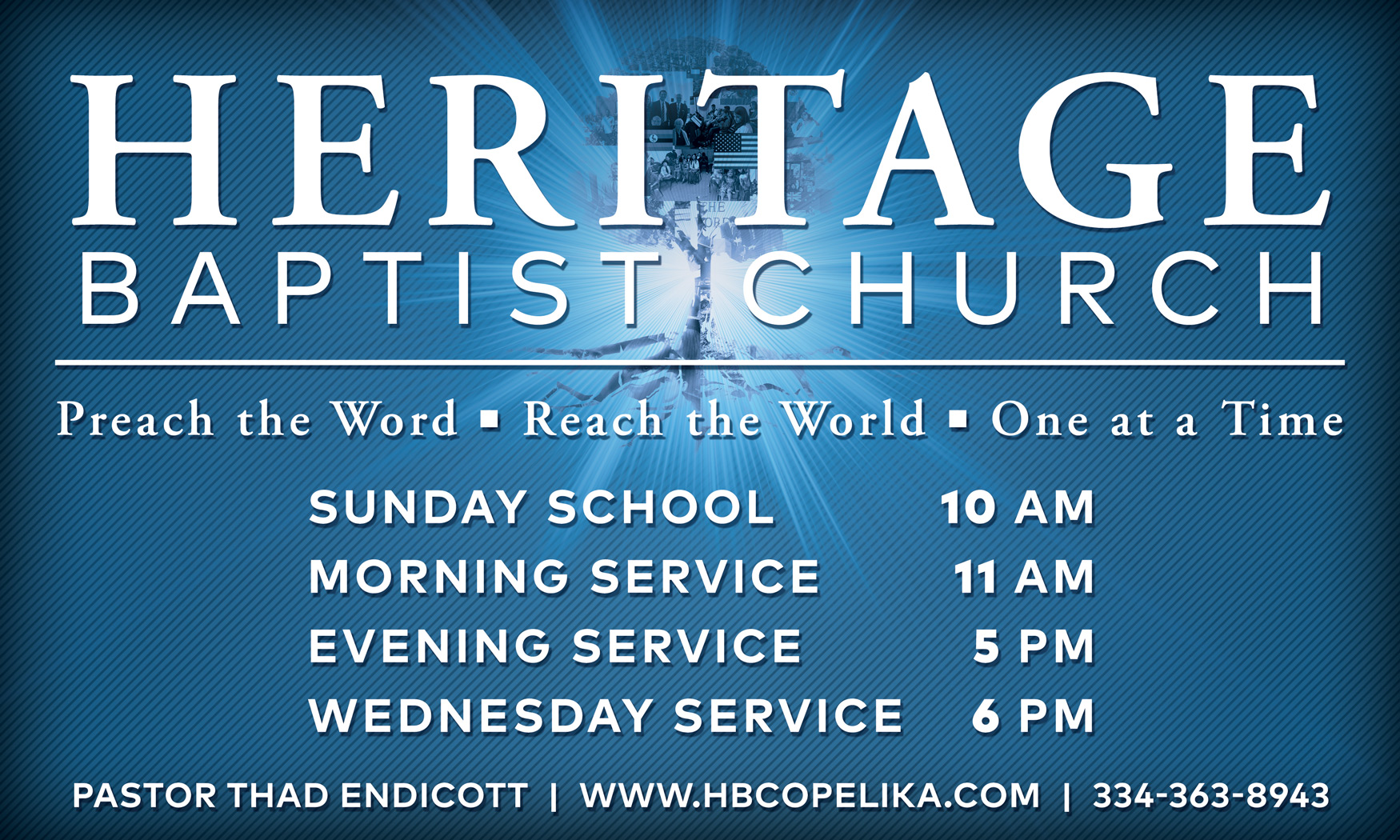 Do you want to make an eternal investment in people's lives?
Do you desire to further the kingdom of God?
Do you delight in seeing people's souls saved and lives changed?
Would you like to remember a loved one in a way that honors their memory?
Would you like to "give honor to whom honor is due"?
Would you like to be involved in helping a thriving ministry that has a heart for reaching the world with the gospel?
Do you like to get a big bang for your buck as all money donated is used wisely for the glory of God?
Would you like to help a young church be able to build their first building?
Do you delight in seeing God do the impossible?
If you can answer yes to any of these questions, you have come to the right page!
We at Heritage Baptist Church are excited about all God is doing in our community and around the world! We have already purchased the property and completed the sitework debt free! Now we need your help as we seek to build our first building complete with sanctuary, foyer, classrooms, kitchen, and fellowship hall.
We plan to have a memorial courtyard / prayer garden behind our fellowship hall and beside our auditorium complete with a memorial walkway which includes the bricks designed by those who help us with this project!
Love in Christ,
Pastor Thad Endicott
Heritage Baptist Church