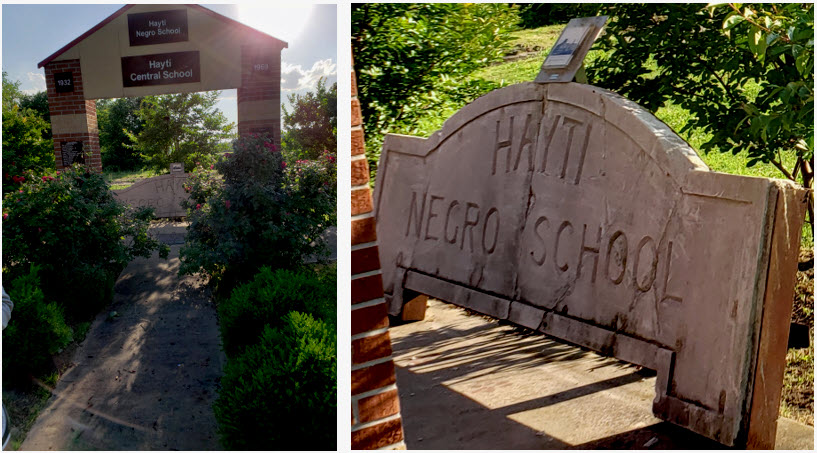 We are excited to announce our new project; " Walking Down Memory Lane ". We are planning to build a bed of commemorative BRICKS with your names permanently engraved on them. The BRICKS will be placed near the Memorial. The BRICKS will have 3 printed lines, allowing 21 characters per line.

Each BRICK will be 4"x8''x21/4" in size, and will cost $100. You can purchase as many BRICKS as you wish. The person who purchases 25 or more BRICKS will be given a FREE BRICK with the name of your choice. All monies should be sent to:

Hayti Central School Parent Chapter
PO Box 506
Hayti, Mo. 63851

Next year, we will observe the 90 year Anniversary (1932-2022) of Hayti Central School! At the reunion (2022), we are looking to walk along the beautiful BRICKS representing our Hayti Central family, friends and businesses, that will last forever!