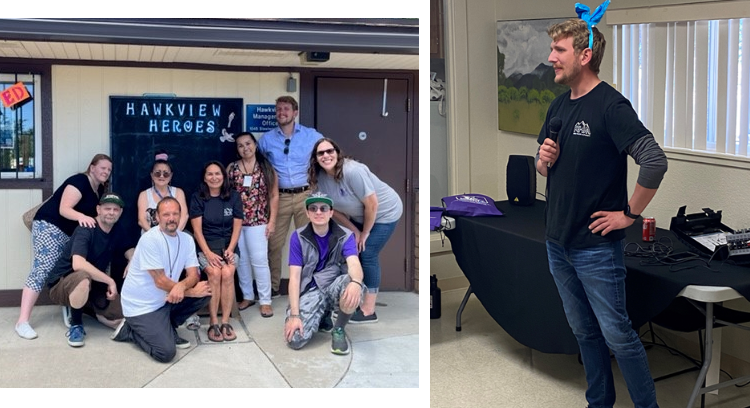 Hawk View Innovation Center
Improving our communities
We need your help to fundraise!
How to help:

Hawk View Apartments is a public housing complex located on Steelwood Ln in Reno, Nevada and they received grant funding to build a collaborative art garden space
from the Nevada Arts Council. Our community needs to match $7,000 in donations, volunteer hours, and/or through fundraising
Hawk View community is giving interested donors an opportunity to be a part of this project in several ways. Come and join us every weekend through April starting April 1st to work on our mural, or April 8th to build our garden space or April 22nd for our grand opening and planting day with Urban roots. Come enjoy our concessions and immortalize your involvement with a custom engraved brick. We will be running our brick drive through the month of May to allow for the community to show their support.