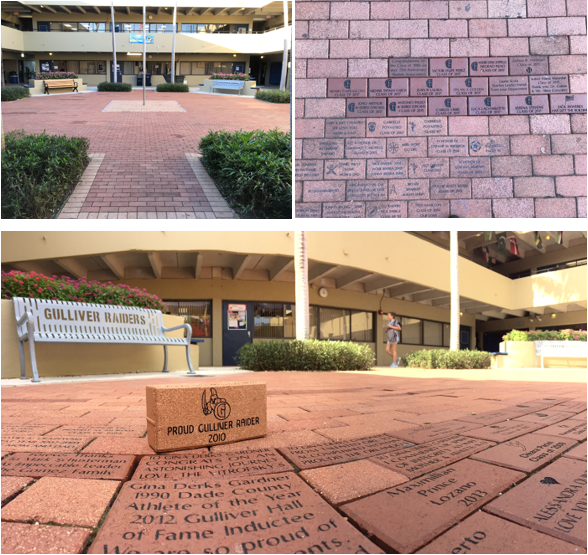 Gulliverís Brick Campaign is a fundraising program that supports The Gulliver Fund, which supports key organizational initiatives in order to advance our strategic plan and enhance the student, faculty and alumni experience.
Gifts to The Gulliver Fund directly support, strengthen and sustain the extraordinary programs, facilities and resources that define a Gulliver education.

You are invited to become a permanent part of Gulliver history by purchasing your own personalized, engraved brick. Bricks will be laid within the designated senior area at the Preparatory campus. You can honor a graduate by imprinting your brick with a name and class year or inscribe it as a gift for a favorite teacher or coach.
Bricks can be purchased for $250. All contributions are tax deductible.

To order an engraved brick, please complete the online form. For more information regarding the brick campaign or the Gulliver Fund, please contact Kate Valois, Director of Development: 786.709.4068 or valk@gulliverschools.org .