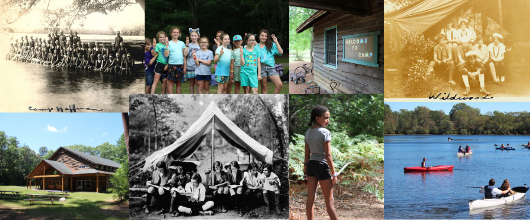 For 100 years, Camp Hoffman has been bringing girls together to learn new skills, to make new friends, to sing, and to cherish this
community bound by the values of the Girl Scout Promise and Law.

Camp Hoffman is one of the oldest Girl Scout camps in the country and we are proud of its long history, unique traditions, and deep magic. The GSSNE Endowment Fund for Camp Hoffman was created at the 95th-anniversary celebration. GSSNE celebrated the 100th anniversary of Camp Hoffman in 2021. The endowment will support the longevity of this special Girl Scout camp, ensuring the opportunity for all girls to enjoy outdoor experiences for years to come.

For $150.00 you may purchase a brick to support the Endowment for Camp Hoffman which will be part of a beautiful pathway at the foot of Roof Tree, the science education center at camp.