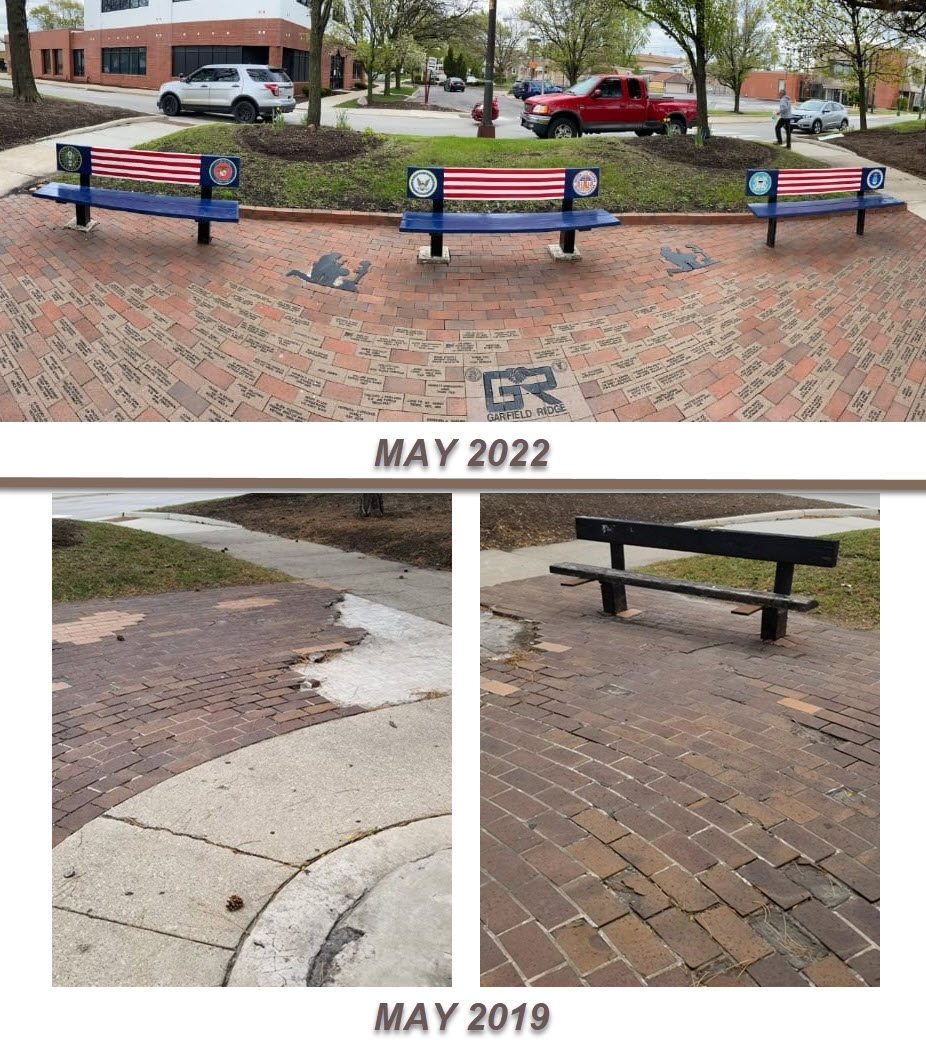 The Garfield Ridge Chamber of Commerce (GRCC), with the help of its members, have taken on the task of decorating the Veteran's triangle for the past couple of years. There is a small landing area in the middle of the triangle to access the bus stop, and several bricks are missing and or distorted. Geno from All Exterior Contractors has offered to do the labor for free and purchase additional materials to complete the project.
The Chamber had a vote to regular membership on July 9th to move forward with a brick campaign for the section of bricks that need to replaced. We had a positive response to move forward with the brick campaign.
Businesses must be chamber members, or a family name can be put on the bricks.
Brick orders for 2021 are Closed, Any orders will be installed in Fall 2022