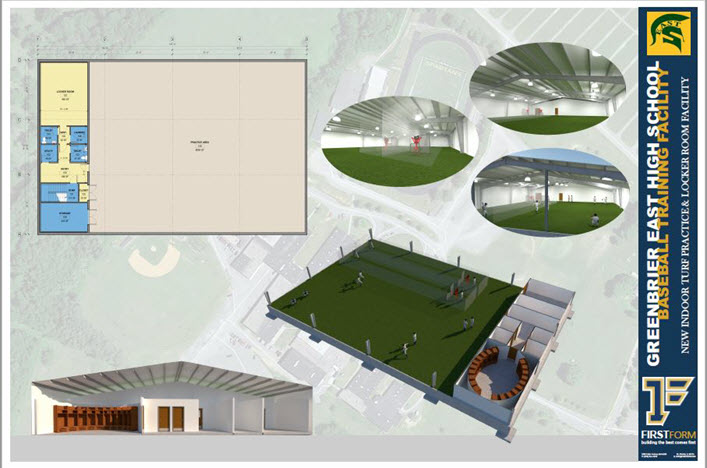 Dear Greenbrier Community Member,

Greenbrier East High School is ready to begin major renovations to its baseball athletic complex. In the next year we will be building our brand new Baseball Facility. This major project will enhance the athletic program of your school while helping us to better serve our community.

The facilities at Greenbrier East High School are used by the student-athletes who attend Greenbrier East High School, as well as the thousands of community members who participate through camps and other development opportunities that are hosted by Greenbrier East High School.

You have a great opportunity to become a partner with us and help move Greenbrier East High School into a new era! We need your support in order to provide the first class facility that our school and community deserve. There are a variety of ways that you can be a part of this project. There are opportunities for those who can provide larger donations as well as some for those who may have a more limited budget.

Athletics gives us another avenue where we can help our children become successful citizens in our society. The values of discipline, organization, and hard-work embody a successful student-athlete. Furthermore, high school athletics gives our school a way in which we can build long-term partnerships with our community. Greenbrier East High School can only be as successful as our community which supports us. Please help us accomplish our goals by showing your support of these projects!

If you have any questions or would like to help in the support of this project please contact Cory Mann.

Thank you for your support!