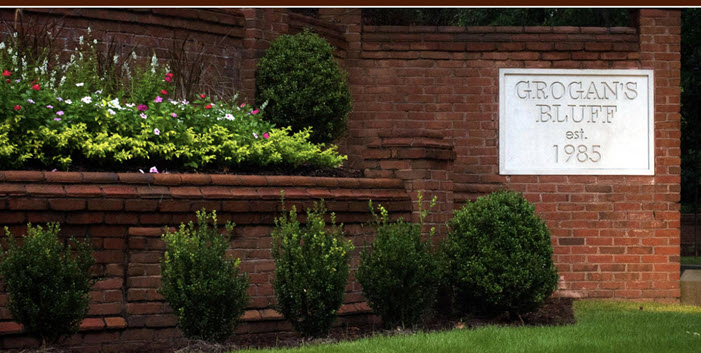 Buy a brick to celebrate, announce or memorialize any person, family, pet or occasion.
Examples include: Weddings, Family Names, Graduations, Babies, Anniversaries, Loved ones or anything you would like to permanently celebrate in the the common area of our community.
Bricks will be displayed around the perimeter of the pool deck, lining the perimeter fencing around the pool. These beautifully engraved permanent memorial bricks will be set where we currently have plain bricks.
Bricks are available in 2 sizes and can be engraved to your specification.
Funds will be utilized for purchasing and installing the bricks. Purchased bricks will be added in groups to the memorial walk quarterly.
We invite you to add your mark to the Groganís Bluff Memorial Walk today!
Order your brick using this online ordering system.