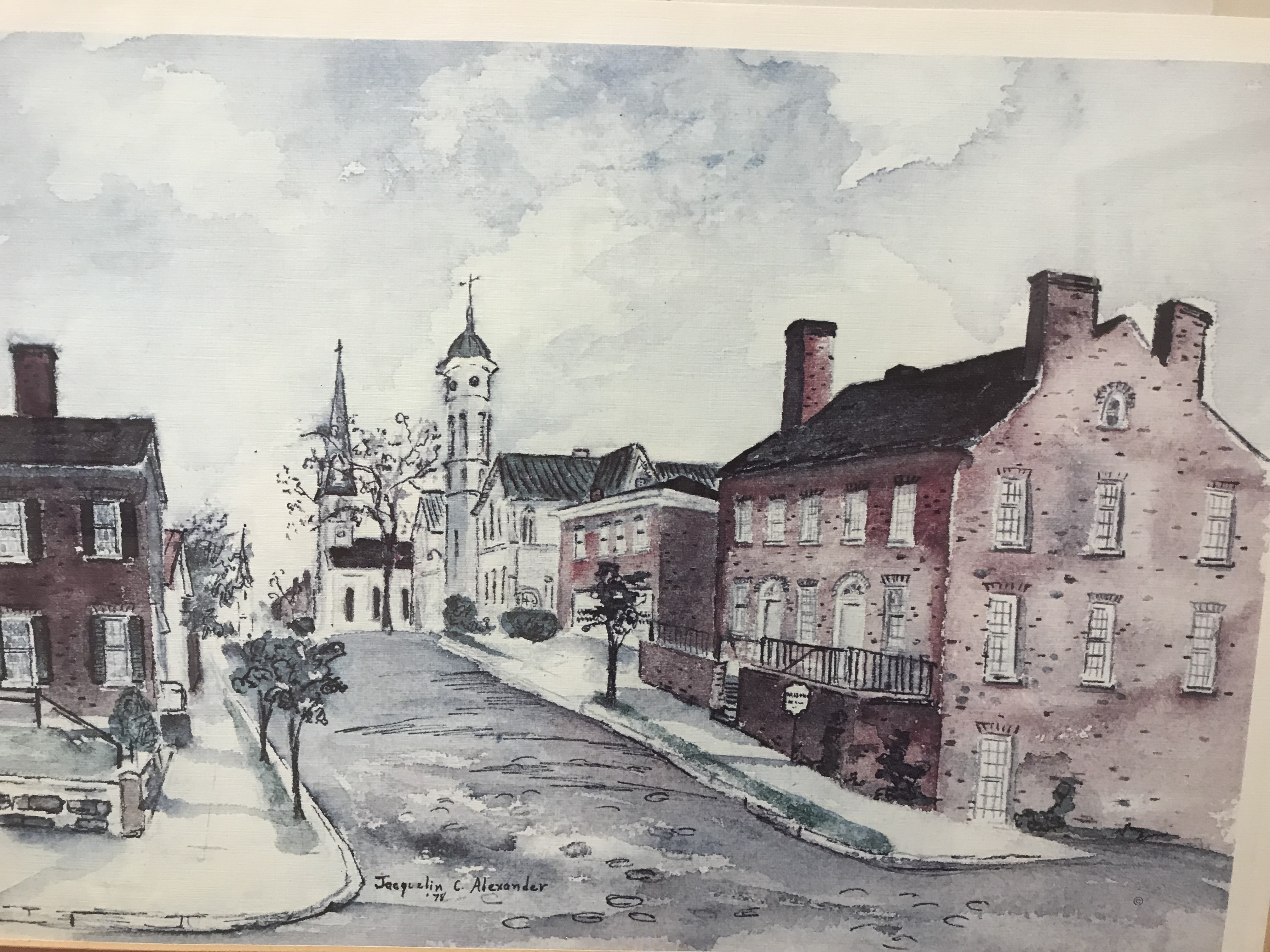 Fredericksburg Lodge No. 4, A.F. & A.M. is one of the oldest Masonic Lodges in the Americas and is considered one of the most historic in the world. Our Lodge is recorded in many books, publications and media documentaries because of its place in both Masonic and American history as well as its members of historic significance.

The earliest meeting of the Lodge for which records still exist was held on September 1, 1752. These records are in the form of the Lodge's first Minute Book, which has been preserved and covers the years 1752 to 1771. The Lodge was then known as the "Lodge at Fredericksburgh," as the system of numbering Lodges was not in existence prior to action of the Grand Lodge of Virginia in 1787.

Our building was built in 1816 and has been occupied by Masons ever since.
1. Please use CAPITAL letters. If you type upper/lower case, we will engrave upper/lower case.
2. Do not try to center each line; we will center the bricks horizontally and vertically.
3. If you add a logos, you need to place an enja (~) and the word LOGO (and logo type) on the first line (or wherever you want it placed within that brick): (ex: ~HEART LOGO~)
4. The logos are located here: https://www.bricksrus.com/products/symbols/
The proceeds from each brick donated will go to support the maintenance of our historic building
Thank you for supporting Fredericksburg #4's Historic Building!