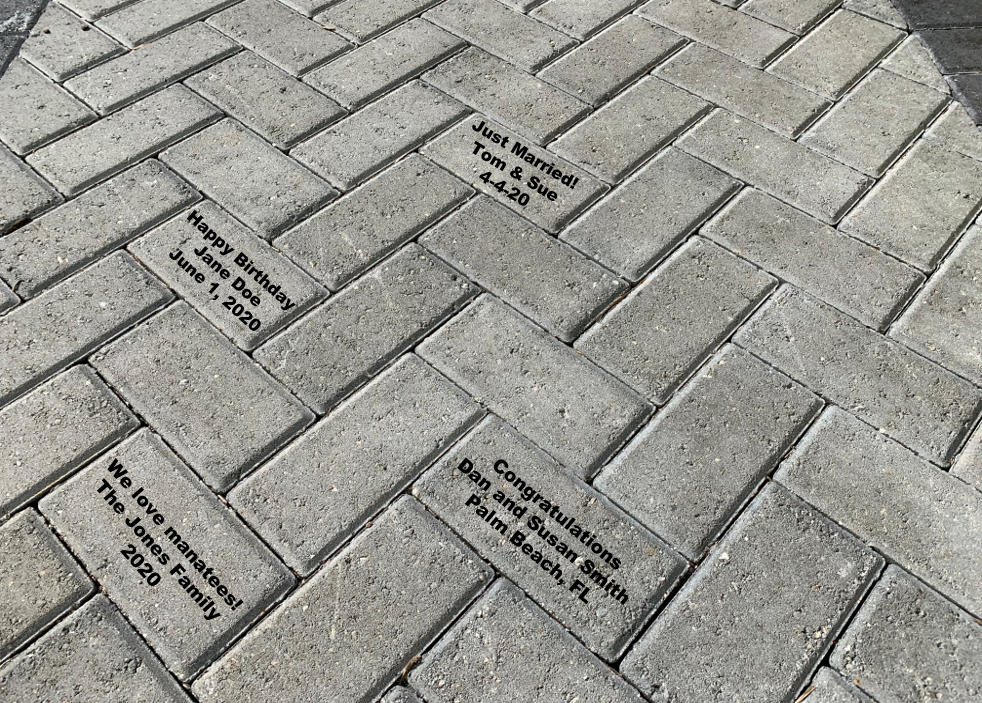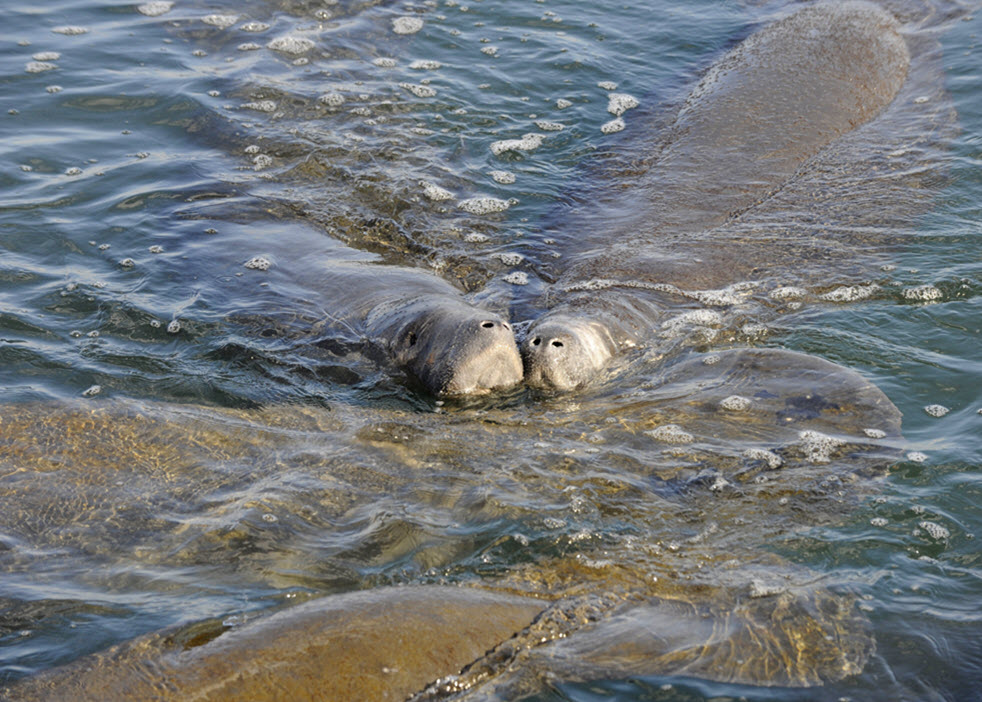 Friends of Manatee Lagoon is offering a unique opportunity to purchase personalized engraved bricks that will become a permanent part of the environmental center's landscape.
This and other fundraising efforts support the nonprofit's mission to expand environmental education through future enhanced exhibits and experiential learning opportunities.
This is the first wave of commemorative brick displays on the campus. Bricks purchased at this time will have prime real estate "beach-side" and will be located on the southeast end of the Manatee Lagoon property next to the solar pavilions.
Buying a personalized brick is the perfect way to honor or memorialize someone special. A significant event or occasion can also be memorialized, such as a birth, graduation, wedding or retirement.

*There are two different sizes of bricks to choose from: 4 x 8 and 8 x 8. You may personalize bricks with a custom message of your choice, as long as the characters fit within the guidelines specified within the order form. Please note, all messages are subject to review and approval by Friends of Manatee Lagoon (e.g. no profanity, no political messages, please).

*Add-ons: Donor Certificates memorializing the gift and suitable for framing are available for an additional $20.00 charge, and Donor Souvenir Bricks (mini replicas of the engraved bricks) are available for an additional charge: $30.00 for a mini 4 x 8 replica (1.5 x 3 x 5/8), $35.00 for a mini 8 x 8 replica (3 x 3 x 5/8). Please note, the add-ons will not be shipped until the bricks are installed in the late spring/early summer.

*BEFORE YOU SUBMIT: Please carefully review your custom engraving message before submitting your order. Once your order is submitted, you will not be able to edit or change the message. You will not receive a proof of your brick design after submitting your order.

Friends of Manatee Lagoon is dedicated to expanding environmental education in Palm Beach County through future enhanced exhibits and experiential learning opportunities.
Friends of Manatee Lagoon is a tax exempt not for profit organization under Section 501(c)(3) of the Internal Revenue Code.
All donations are tax-deductible to the full extent allowed by law.
Thank you, in advance, for considering this special opportunity and for supporting Friends of Manatee Lagoon's mission.
A COPY OF THE OFFICIAL REGISTRATION AND FINANCIAL INFORMATION MAY BE OBTAINED FROM THE DIVISION OF CONSUMER SERVICES BY CALLING TOLL-FREE WITHIN THE STATE AT 1-800-HELP-FLA (435-7352) OR VISIT HTTP://WWW.FRESHFROMFLORIDA.COM/DIVISIONS-OFFICES/CONSUMER-SERVICES . REGISTRATION DOES NOT IMPLY ENDORSEMENT, APPROVAL, OR RECOMMENDATION BY THE STATE.