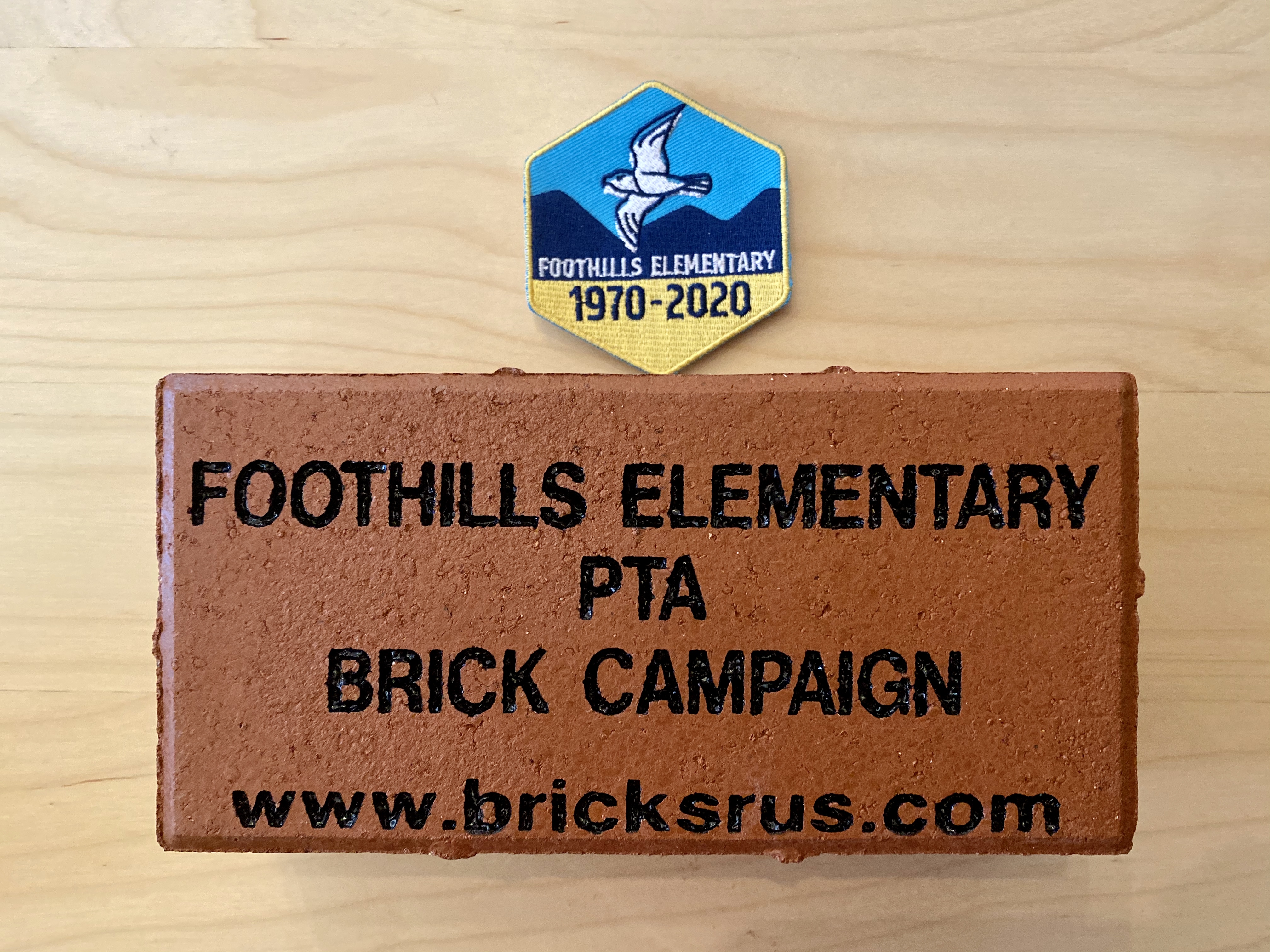 Foothills Elementary PTA is proud to honor the school's 50th anniversary with a Memorial Brick Walk!
This will be installed at the north side of the courtyard to commemorate this exciting milestone.

Your personalized brick will be an important piece of this beautiful new addition to the school.
Your donation enables our PTA to continue to support and enhance the experience of students and staff at our school.

Alumni, current students, staff past and present, neighbors, and community supporters are all invited to purchase a brick and leave your mark at Foothills.

If you'd like to donate a brick rather than purchase one for yourself, please contact PTA4Foothills@gmail.com to coordinate that payment.

THANK YOU SO MUCH! We are so thrilled to celebrate this milestone with all of you!