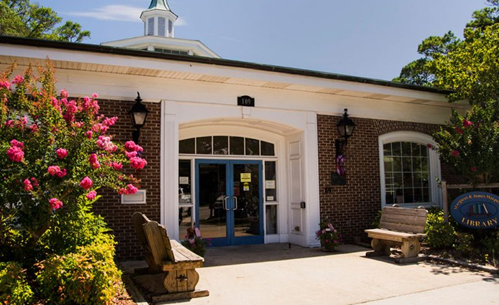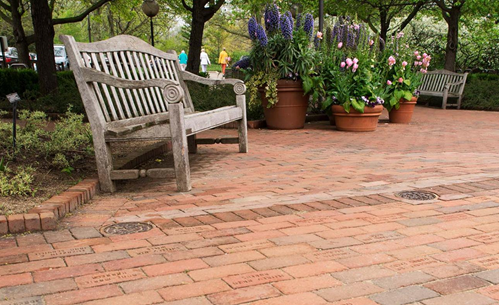 For many of us, happiness comes from the simple pleasure of reading a book in a tranquil, shady, comfortable garden. Libraries use outdoor spaces to fulfill their mission and more effectively serve their community. By improving the outdoor space at the Harper Library in Southport, we will create a special place that will add a host of benefits for patrons of all ages.

Through a Commemorative Brick Fund Raising Campaign, patrons and residents can honor and celebrate the special people or times in their lives. The purchase of a commemorative engraved brick financially supports the Margaret and James Harper, Jr. Library outdoor space. These bricks will be placed in a beautiful garden behind the Library to be enjoyed by the community for years to come.

The Harper Reading Garden will be a gathering and teaching space for children. Outdoor areas lend themselves to fun and educational youth programs, such as Summer Reading, Storytime, and Arts & Crafts.

Adults will benefit as well with a comfortable space for Book Club Meetings, Writers' Workshops, Author Programs, and many other outdoor events.

The garden will be planted with native trees, bushes, and perennials, turning the formerly unused space behind the library into a haven for book and nature lovers. As Ralph Waldo Emerson so brilliantly put it, "Nature and books belong to the eyes that see them."