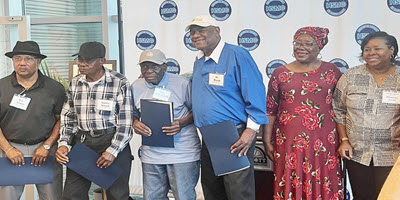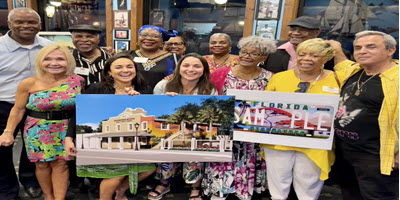 Thank you for supporting the Florida Highwaymen Museum!
Known as "The Last Great Art Movement of the 20th Century," the Florida Highwaymen Museum honors the 26 self-taught African American Florida landscape artists through art and community in Fort Pierce, Florida.
Your sponsorship includes an engraved brick to be used in the garden promenade behind the Museum. These new bricks will extend the brick walkway from the Museum into the garden. Your support of a walkway extension will enable the walkway to be accessible to individuals with walkers, wheelchairs, and strollers.
With the purchase of a personalized, engraved brick, your honor statement will be permanently set and prominently displayed. All community members can:
- Remember a loved one
- Recognize a family member
- Honor someone special
- Engrave your business or organization name
- Set your name in stone for decades to come
We will keep you posted when the walkway is finished next year, 2024.
Thank you for supporting the Florida Highwaymen Museum! If you have any questions or have any problems with the form, please contact us at floridahighwaymenmuseum@gmail.com.