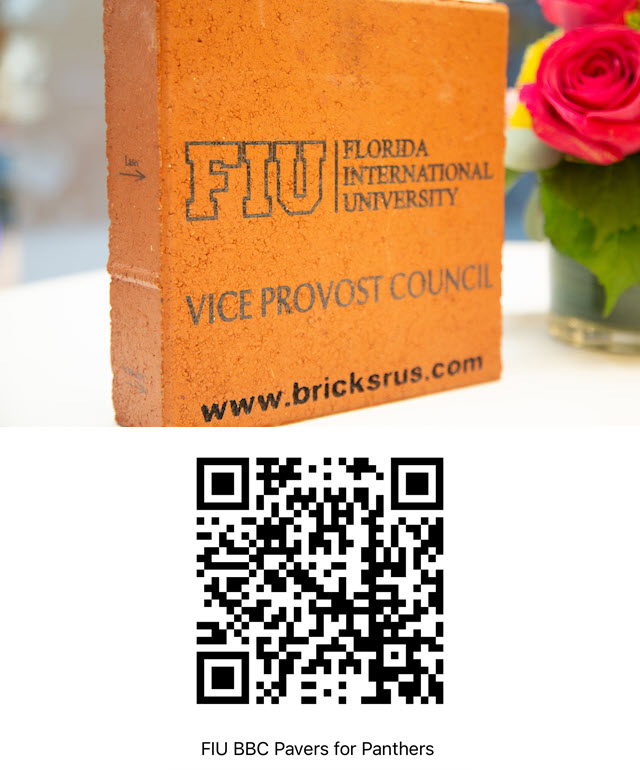 VICE PROVOSTíS COUNCIL ENGRAVED PAVER PROJECT
At the Biscayne Bay Campus
Scholarships make the biggest impact on the people who matter most at FIU, our students.
Thank you for supporting the Vice Provostís Scholarship Fund, in doing so, you will be ensuring a lasting legacy that can be viewed by your family, friends & community.
Your brick(s) will be placed on a pathway leading up to a gazebo in the center of the Biscayne Bay Campus.