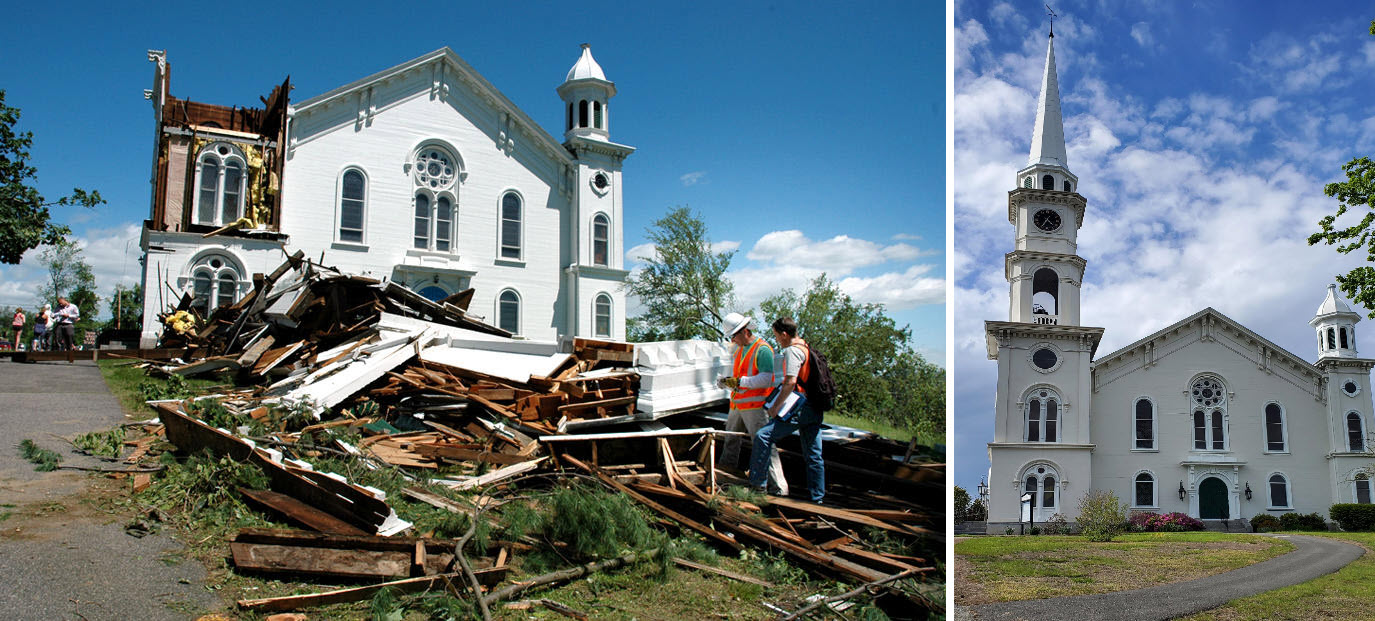 WE ARE MONSON STRONG!
On June 1, 2011, our town was hit by a devastating tornado. Our community came together to clean up, salvage the remains and rebuild. Neighbors helped neighbors. Strangers helped strangers.

The First Church of Monson is building a Memorial Garden to pay tribute to what we lost and those that helped us recover. The Memorial Garden will be in the spot where our very own steeple came crashing down. The centerpiece of the garden will be the bell that was in the steeple, made in Troy, NY in 1886. The bell will be mounted on a piece of granite that was once a part of the foundation from the quarry in Monson. Just as our town has healed, the broken pieces of the bell will be welded back together, the scars willstill be visible. Around the bell will be a walkway designed to include engraved paving bricks. This is an opportunity for any person or business to purchase a brick to be added to the Memorial Garden. Don't miss this chance to be part of this legacy, a tribute to all that were there.

The money raised from the sale of the pavers will first go to cover the cost of building the Memorial Garden. Any monies left over will go to help support the church's mission to share the word and love of God by promoting fellowship and community and to serve as stewards of God's creation.

No matter who you are, no matter where you are on life's journey, you are welcome here!