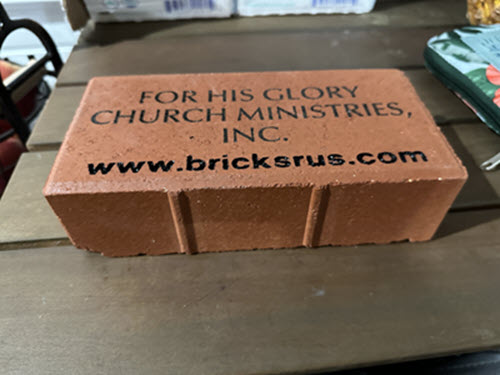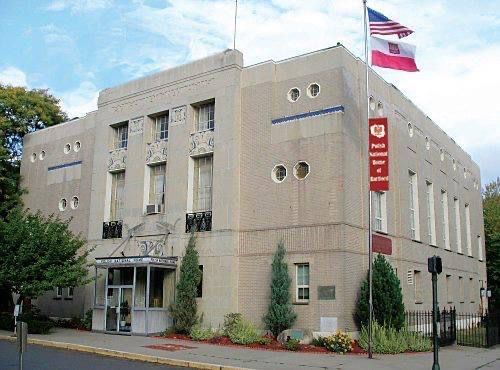 Pathway of Faith

Dear Friends and Supporters,

We are thrilled to invite you to join us on an extraordinary journey! For His Glory Church Ministries, Inc. has recently acquired a historic landmark at 60 Charter Oak Avenue in the heart of downtown Hartford, Connecticut. This monumental step forward opens up endless possibilities for our ministry, and we humbly reach out to you for your invaluable support.

Our vision is to transform this majestic building into a beacon of hope and a sanctuary of spiritual growth for our community. However, preserving and maintaining such a cherished heritage comes with its challenges. That is why we are launching our special fundraiser, and we are delighted to present you with a unique opportunity to leave an indelible mark.

Introducing our "Pathway of Faith" campaign! By purchasing a brick, you can etch your story onto the front walkway of our beloved building. Your brick will be custom-inscribed with a message of your choice, symbolizing your unwavering dedication to the mission of For His Glory Church Ministries. Whether it's a personal dedication, a heartfelt prayer, or a tribute to a loved one, your contribution will become a testament to the enduring legacy of faith, compassion, and community. Pavers are the standard 4 x 8 brick with black lettering, and we'll make every effort to accommodate your engraving within the boundaries of up to three lines with up to 18 characters per line.

Not only will your engraved brick forever be a part of our historic church, but it will also directly support our ministry's vital work. The funds raised through this campaign will help us maintain the building's integrity, ensure accessibility for all, and enhance the facilities where lives are transformed every day.

By joining us in this endeavor, you become an integral member of our cherished For His Glory family. Your generosity will empower us to continue our outreach programs, youth initiatives, counseling services, and various community engagement activities that touch countless lives. Together, we can inspire hope, ignite faith, and create a profound spiritual impact.

Each brick represents a unique story, a heartfelt connection, and a powerful commitment to our shared mission.

Thank you for considering this opportunity and for your unwavering support. Let us unite in our dedication to spreading Yashua's love and glorifying His name. Together, we can build a legacy that will resonate for generations to come.

With deepest gratitude,

mediateam@fhgcminc
Fundraising Coordinator, For His Glory Church Ministries, Inc.