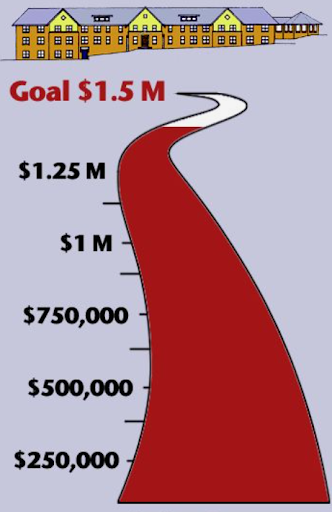 Family Matters2 Transitional Living Program (TLP) provides safe, stable, and temporary shelter for runaway, homeless and underprivileged, at risk young girls ages 17 to 21 years old for up to 18 months.
Our program aims to provide comprehensive services that support the transition of homeless youth to becoming self-sufficiency and stable, independent living adults. Our program will guide young adults through improvements in four core outcome areas safe and stable housing, education/employment, permanent connections, and social and emotional well-being).
Family Matters2 is launching a "Youth Matters2" campaign to support our efforts as a Non-profit 501(c) 3 organization and raise $1,000,000. Funds will be used to build a Youth Campus and Developmental Recreation Center for Adult youth.
To raise funds for this project, we ask that you purchase a brick to show your support. Whether you Commemorate a loved one or provide a tribute from your organization, each Brick is custom engraved and will be placed in the court yard or entry way leading up to the facility.
Bricks engravable with your personal message are available in three sizes.
4x8 = $100
8x8 = $250
12x12= 500
Proceeds are tax deductible.
We are also looking for mentors to volunteer in our enrichment program teaching valuable life skills. Please email: familymatters.002@gmail.com