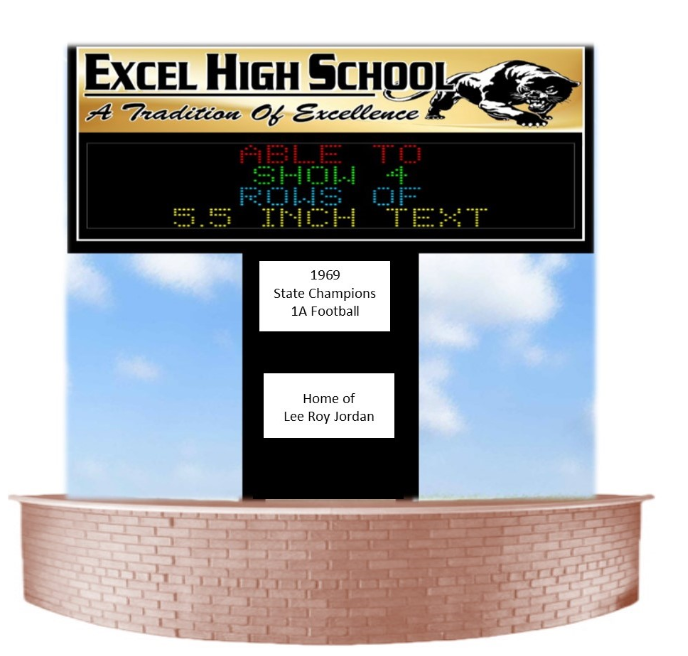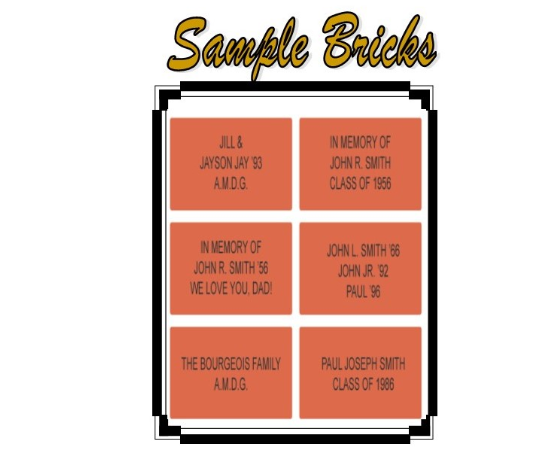 Thank you for supporting Excel School and the Alumni Association.
All Excel School students, alumni, boosters, parents, and friends are invited to become a permanent part of the Excel School campus. Your brick will be cemented around the new school marque located on the front lawn of the campus.
ATTN: PLEASE BE ADVISED THAT AFTER 01/18/2020 ALL ORDERS MADE AFTER THIS DATE WILL BE ORDERED DURING PHASE II OF THE CAMPAIGN THAT IS IN OCT.