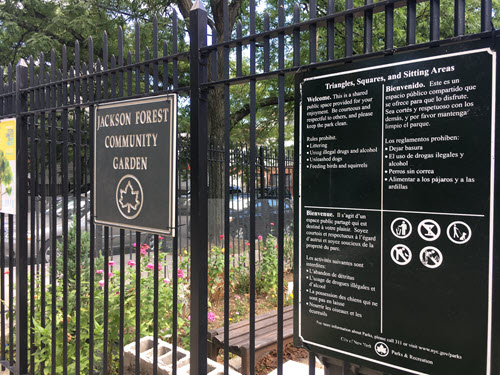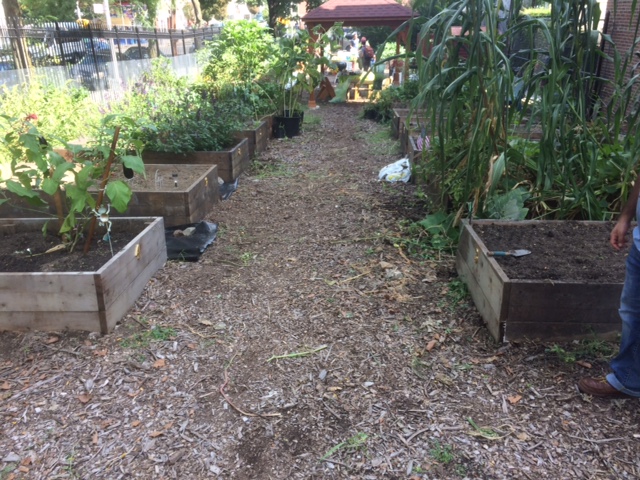 Make your mark on the neighborhood.

Learn more about how YOU can get involved in the Jackson Forest Community Garden!

Who: We are the NYC chapter of Engineers Without Borders, a 100% nonprofit volunteer organization. www.ewbny.org
What: We are working with members of the Jackson Forest Community Garden to build an ADA stone walk way and install a solar lighting system.
Why: To increase access to all community members.
How: We aim to raise funds and implement projects with the support of community members.
Where: 722 Home Street, Bronx 10456

Paver Sales
Have you or family's name engraved on a paver stone to become a permanent part of the Jackson Forest Community Garden.
$30/ paver stone engraving
100% of sales will go to JFCG projects and members
Contact: Teja Jonnalagadda teja.jonnalagadda408@gmail.com

Engineers Without Borders (EWB-USA) (https://www.ewb-usa.org/) is a non-profit humanitarian organization where chapters from across the US (student chapter affiliated with universities and professional chapters affiliated geographically) partner with communities around the world to work on community-driven sustainable development infrastructure projects. Some examples include clean water distribution, composting latrines, and foot bridges. The organization was founded in 2000 out of CU Boulder. Traditionally EWB-USA projects are international partnerships with communities with a minimum 5-year commitment, where chapters and communities go through the project process of assessment, design, implementation, and monitoring together. Typically communities will hear about EWB-USA through word-of-mouth, and then submit an application to be considered for a chapter to adopt. The New York Professional Chapter (https://ewbny.org/), made up of professional engineers of all disciplines located throughout the NY metropolitan area, as well as NY student chapters, have successfully designed and completed, and are currently working on, international projects in communities in Africa and South America.