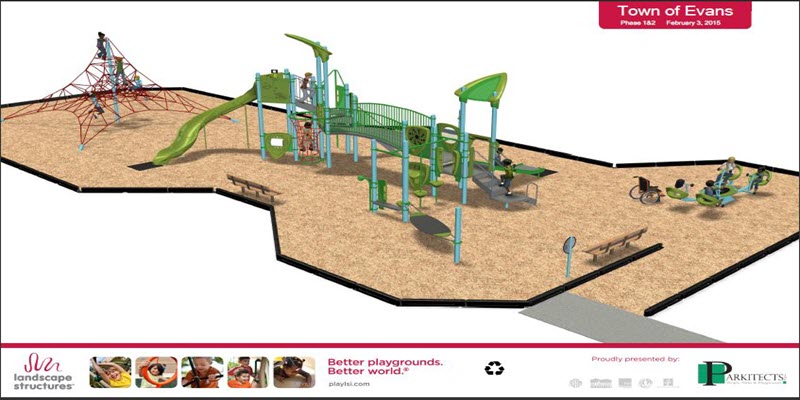 The Evans Playground Committee has been working for the last 5 years trying to raise money to build a new playground in our town park (Evans Town Park).
We envision a place where children can play and have fun. It is also a great place for children to build social & emotional skills, problem solving skills, communication skills, and build physical strength.
We are hoping to have enough money in place to build the final phase in the Fall of 2018.
Thank you for your support!!