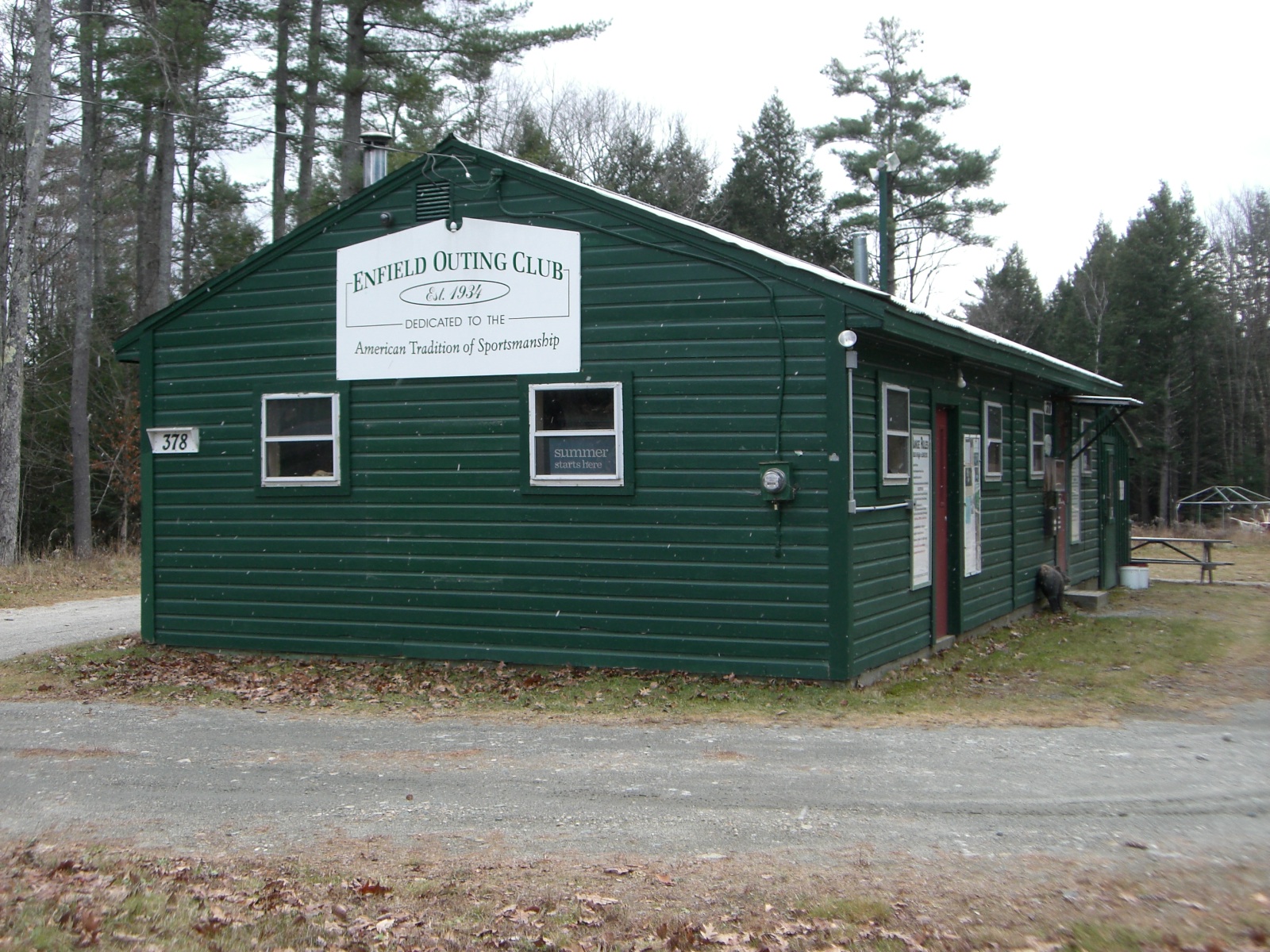 Established in 1934, the Enfield Outing Club is a small community of outdoor enthusiasts dedicated to the American tradition of sportsmanship.
This not-for-profit club is the oldest civic organization in Enfield and the second oldest, continually operated club of its kind in New Hampshire.
Our membership includes individuals from all over the Upper Connecticut River Valley of New Hampshire, Vermont, and nearby states.
The EOC is a great place for target practice and improving skills. Our diverse membership is our greatest asset bringing with them a broad array of
backgrounds, experience and skill level. Training includes firearms safety, sport shooting, hunting, self defense, youth programs, other educational opportunities and for 41 years the club has hosted an annual Children's Christmas Party for club members and the community.
Through this fundraising effort, the EOC is constructing a privacy wall to improve range safety, access to the range and improve onsite member parking. Future plans include the addition of a tree screen along the roadway frontage as well as modernizing clubhouse facilities with a recommissioned kitchen and new restroom. Efforts are also in the works to revitalize other activities such as archery, fishing and boating.
You can help attain these goals and become a permanent part of this revitalization by purchasing a commemorative brick, which will be used to beautify the grounds around the flag monument. You can set your name or the name of a loved one in stone for years to come. Commemorate a special milestone or occasion, show appreciation and gratitude for someone who fought to protect the freedoms we as Americans enjoy everyday, or relay a favorite saying or quote. Bricks are available in two sizes to accommodate whatever you would like to convey.