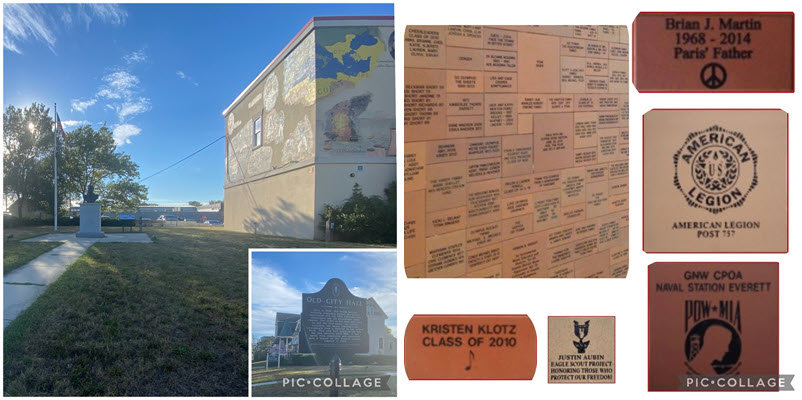 We are happy to report that we have completed Phase 1 of our engraved brick project with the plan for installation by the end of Summer 2023.

Any bricks ordered after July 31, 2023 will come during Phase 2 of the project in 2024. My family and I canít thank you enough for your support.

With sincere regards and appreciation,
Carson Endicott
Life Scout and Eagle Candidate
Scouting has always been a community program. Through service projects, Scouts and their families help make the community they live in a better place. I've lived in Somers Point my whole life, and have been a Scout since I've been six years old. My last task to earn the rank of Eagle is to plan and complete a project that benefits my community. Making a brick donation is a great way to show your support for this project and you can do this by also honoring your whole family or a family member, memorializing a loved one, or by celebrating an important life event. Whichever it is that you choose, it will become an important part of Somers Point history, just like Richard Somers.
Bricks come in two sizes, 4x8 and 8x8. You can purchase it with just the words that you would like to choose, or you can add a symbol to your brick as well to make it even more special. There are hundreds of symbols to choose from, but the largest amount of possible symbol choices can be found with the 8x8 brick, particularly Armed Forces, Medals of Service or National Award Winners . Your brick will be installed throughout the project site shown.
Because the Somers Point Historical Society is sponsoring me in my efforts, this is considered a tax-deductible donation. You can even purchase a certificate if you'd like, if you plan to give a brick as a gift, but please know that symbols cannot be shown on the certificate.
Thank you so much for joining with me as I take this project on to honor both our history and a war hero. Together we will make a new future that will change history.
Yours in Scouting,
Carson